Scientists discover exciting new
immune regulator gene
Newly discovered gene could provide targets for diabetes therapies

Send a link to a friend
[JUNE 3, 2005] NEW YORK -- The Juvenile Diabetes Research Foundation, the world's leading charitable supporter of research into type 1 diabetes and its complications, announced recently that JDRF-funded researchers in Australia and the United Kingdom have identified a gene called Roquin that regulates the immune system and keeps harmful T cells in check. These researchers have found that if Roquin is even slightly flawed, autoimmune diseases such as type 1 diabetes can develop. Discovery of this mechanism could open the door to treatment strategies by either arresting type 1 diabetes in its earliest stages -- before islets are destroyed -- or by potentially making islet transplantation safer.
The finding, which was reported in the May 26 issue of the journal Nature, was made in the laboratory of Christopher Goodnow, Ph.D., at the John Curtin School of Medical Research at Australian National University in Canberra, Australia.

According to Dr. Richard Insel, executive vice president of research for Juvenile Diabetes Research Foundation, "Dr. Goodnow and his team are to be commended for a significant discovery that points to a novel pathway that regulates autoimmune responses and may possibly be exploited for the development of therapeutics. This finding is very exciting for the field of type 1 diabetes because further research in this area could lead to developments to prevent the onset of the disease and prevent immune attack of regenerated or transplanted beta cells."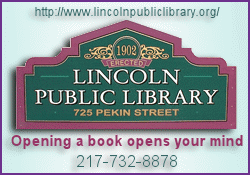 Roquin's

specific role is to restrain the action of an inducible co-stimulatory molecule called ICOS, which exists on the surface of immune T cells that have been activated. Essentially, ICOS stimulates T cells to develop into "helper cells" that promote the immune response. If the Roquin gene is even slightly mutated, the T cells exhibit elevated levels of ICOS, which results in an overactive immune response that attacks the body's own cells. Attack by autoreactive T cells is responsible for the beta cell destruction that leads to type 1 diabetes.

Dr. Goodnow and his colleagues discovered Roquin's role from a systematic genetic screen for autoimmune regulators in mice. One strain of mice developed large lymph nodes and an enlarged spleen secondary to a mutation in the DNA sequence of the Roquin gene, causing it to function improperly. The animals had the kind of damage that is found in lupus, another autoimmune disease. Due to the absence of Roquin's defensive effect, an extraordinarily large number of autoreactive T cells infiltrated and attacked the pancreatic beta cells in a mouse model of diabetes.

Although the Roquin gene was found in mice, the researchers have already identified the corresponding gene in humans, which is nearly identical. They are eager to begin looking at the sequence of the human Roquin gene and ICOS levels in people with diabetes and comparing with ICOS levels in people without the disease.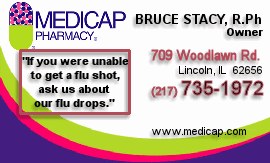 "This finding is a very satisfying validation for me and my team," Goodnow said. "We are very grateful to JDRF for having the vision to sponsor this groundbreaking work. Moreover, it is also worth noting that the JDRF established a partnership with the Australian National Health and Medical Research Council to support the work and added its funding to the Wellcome Trust's, who we were working with to screen for lupus susceptibility genes. The combined effort of the two funding sources made it possible to obtain the full picture of this new gene and mechanism."
The Juvenile Diabetes Research Foundation was founded in 1970 by the parents of children with type 1 (juvenile) diabetes -- a disease that strikes children suddenly, makes them insulin-dependent for life and carries the constant threat of devastating complications. Since inception, the foundation has provided more than $800 million to diabetes research worldwide. More than 80 percent of the foundation's expenditures directly support research and education about research. The Juvenile Diabetes Research Foundation mission is constant: to find a cure for diabetes and its complications through the support of research.
[Juvenile Diabetes Research Foundation news release]