Rainfall amounts lag through spring
Dry May wraps up fourth-driest spring on record

Send a link to a friend
[JUNE 3, 2005] CHAMPAIGN -- Farmers and gardeners in Illinois may notice the soil is dryer than usual for early June. Meteorological spring -- the months of March, April and May -- was one of the driest in the history of Illinois, based on records kept by the Illinois Water Survey, a division of the Illinois Department of Natural Resources.
"With precipitation statewide in Illinois averaging only 1.86 inches in May, 44 percent of normal, this ranks as the sixth-driest May since 1895," said Jim Angel, state climatologist with the Illinois State Water Survey. "Precipitation since March also was low -- 6.02 inches, 53 percent of normal -- the fourth-driest spring on record, after 1934, 1895 and 1936."

The dry spring follows a wetter-than-average winter. The rainfall and snow early in the year is offsetting some of the complications that occur when precipitation levels are low.

"Soil moisture measured in the top 6 inches was 50-75 percent of normal for this time of year across the state, with considerable drying over recent weeks as warm and windy conditions have prevailed," Angel said. "Because winter was wet, deeper layers are in better shape."

Temperatures in Illinois were slightly below normal. May temperatures ranged from 20 degrees F at Mount Carroll on May 3 to 92 degrees at Hustonville on May 11. The statewide average temperature for May was 61.3 degrees, 1.6 degrees below normal. Lovington had both the highest one-day precipitation total, 3.26 inches on May 12, and the highest monthly total, 4.35 inches.

The National Weather Service outlook for June calls for equal chances of above-normal, normal or below-normal temperatures and precipitation. The outlook for meteorological summer, June-August, is similar but with a slightly increased chance of above-normal temperatures in the southern half of the state.

[to top of second column in this article]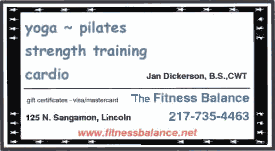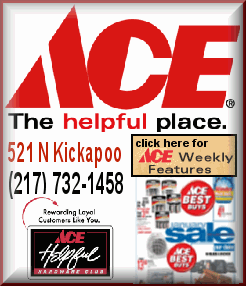 "Dry weather is a concern as we head into the heart of the growing season," Angel said. "Historically, dry springs precede summers that are warmer and drier than average, but not always. For example, spring 1992 was dry, but precipitation that summer was near normal and temperatures were three degrees below normal."
City

May
precipitation

March-May precipitation

Springfield

2.21

5.29

Decatur

1.40

5.11

Champaign

0.97

6.68

Carbondale

0.66

5.47

Rockford

1.78

3.92

Moline

1.93

4.20

Peoria

0.63

4.10

Chicago

1.99

5.00

Effingham

2.15

6.35

Quincy

1.07

4.60
[Illinois Department of Natural Resources news release]