But with less than 20 laps to go she was leading the race in a commanding fashion and threatened to dominate the field. Perhaps if fate had been just a little kinder to her, she would've pulled off one of the greatest victories in sports history! She had to pit with about 40 laps to go, which meant she was a real threat to run out of gas (I think those Indy cars are good for about 30 laps to a tank of gas) before reaching the finish line.

Because she was trying to stretch out her run, her crew instructed her not to run it too rich. The three cars that passed her were running theirs rich, and basically that was the difference. I would've loved to have seen what she would've done if she could've run it wide open until the end. I think we would've crowned a new champion.

Apparently, I wasn't the only one caught up in the excitement. As the ABC cameras scanned the crowd, the majority of the fans were standing and cheering wildly for Danica Patrick. Win or lose, she emerged as a newfound hero of the sport. It was certainly an exciting day at the track!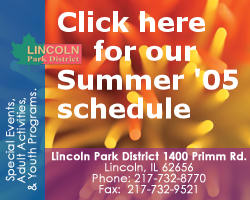 Railers claim regional title
The Lincoln Railers baseball team beat Decatur MacArthur 8-1 Saturday morning to capture the regional baseball crown. The Railers will now advance to the Illinois Wesleyan Sectional tourney, where they will play Normal West Thursday night at 6. Good luck, Railers!
Mount Pulaski loses a heartbreaker
Mount Pulaski's nine suffered a narrow 5-4 loss in a sectional contest versus Williamsville. However, the loss can't take away from another great season turned in by the Hilltoppers!
Cardinals maintain cadence to the march
…as they took two out of three from the new-look Washington Nationals. However, they should've swept the series, and that's not just wishful fan talk. I thought they were a little lackadaisical after taking a 2-0 lead early in Sunday's game and allowed the Nats to score three runs in an inning after two outs. However, they got back on track Monday night in Colorado as Albert Pujols bailed them out by lifting a three-run homer that nipped the fence before it went over the wall. A decent outing by Jason Marquis and a very nice close by Izzy maintains the Redbirds' 7.5 game lead over the Cubbies, who have won four in a row.
Cubs trying to right the ship
The Cubs look a lot more relaxed and it shows. They pummeled the Dodgers last night in L.A. and looked a lot more like the team I thought they would be this season. I STILL think it is way too early to rule them out of the race.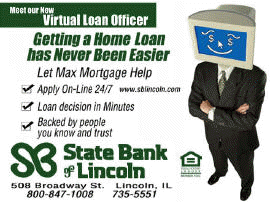 Sox loosening their grip a little
Texas muscled-up on the Sox, but they somehow managed to pull out a win at home yesterday over the L.A. Angels of Anaheim. They did let several scoring opportunities go by the boards, but amazingly scored two in the night to snatch victory out of the jaws of defeat.
Johnson wins third 600 title in a row
I've pretty much demonstrated how little I know about motor sports. But, one thing I do know… is if something works or somebody knows how to do something, I always suggest getting in touch with them to find out how they're getting it done. I don't know about the NASCAR drivers, but if I owned a car or a team (and on my budget I should be able to own one by the year 3008) and we were racing in the Coca Cola 600, I'd sure try to find away to copy the style of that Johnson character. That's right, Jimmie Johnson has now won the event three times in a row in spite of a record number of cautions. Also, if that Mayfield guy ever wins again or becomes a consistent champion, I sure hope it turns out that we're related!
Suns and Heat show a little life
Phoenix staved off elimination and forced the series back to the desert for at least one more game by their inspiring win last night. An amazing series of events by Amare Stoudemire proved conclusive. He blocked Tim Duncan's dunk attempt (and you don't see many blocked dunks… please consult Greg Taylor to discover whether that is goaltending or not… the shot WAS coming down), but then he ran down to the other end to get in position for an entry pass. Instead a teammate hoisted up a shot and he tapped it out to the corner. Again, he did not wait to see if a teammate was there or not, so he sprinted over and recovered the ball by himself. It was one of the best playoff hustle plays that I think I have seen, and it cemented the win for the Suns. They won't win three in a row, but they have had a marvelous year.
Miami also won on the road at Detroit, behind Shaq's clutch free-throw shooting (there's a phrase you haven't heard often over the years). I still think this series will go to the wire, and it is a real pick-'em situation.
That's it for me… Have a great week, everybody!