Gov. Blagojevich encourages Minnesota to join I-SaveRx program

Send a link to a friend
[MARCH 11, 2005] CHICAGO -- On Thursday, Gov. Rod Blagojevich commended Minnesota Senate Minority Leader Dick Day and other Minnesota legislators for introducing legislation authorizing Minnesota to join the I-SaveRx prescription drug importation program, and he encouraged future action. I-SaveRx was developed by Illinois and is the first state-sponsored program in the nation to allow residents to import prescription drugs from inspected and approved suppliers in Canada, Ireland and the United Kingdom at savings between 25 percent and 50 percent.
"I commend Senate Minority Leader Dick Day for working to give the people of Minnesota access to the savings and safety available through I-SaveRx," Gov. Blagojevich said. "The state of Minnesota, under Governor Pawlenty's leadership, has been a pioneer on the issue of affordable prescription drugs. We worked together in early 2004 to bring our concerns about high prescription costs to other governors and leaders in Washington. I am excited about the possibility of working together again on I-SaveRx and helping Minnesota build on the options it has already established for its residents.

"I launched I-SaveRx to help our seniors and working families get the medications their doctors say they need, but at prices they can afford. Too often, people in the United States are forced to choose between paying for groceries and paying for their medicine -- they can't afford both. In an ideal world, our leaders in Washington, D.C., would tackle the issue of high prescription drug costs and find a way to give all Americans access to better prices on the world market. But in the meantime, states like Illinois, Wisconsin, Missouri, Kansas and Vermont have taken the initiative to help our own residents get the medications they need at prices they can afford. I hope Minnesota will be next to join us."

[to top of second column in this article]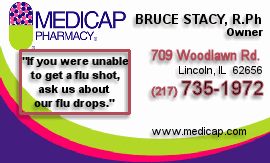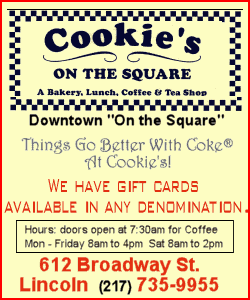 Thursday afternoon, Minnesota Senate Republican Leader Dick Day announced legislation that would authorize the state to provide its citizens direct Internet purchase of imported medication by joining the I-SaveRx program. Day spearheaded the legislation along with Sen. Michelle Fischbach, the lead Republican on the Senate Health Committee; Sen. Dave Kleis; and Rep. Laura Brod.
I-SaveRx allows all residents of participating states to order 120 prescription drugs, online or through a toll-free number, from 60 prescreened and approved pharmacies in Canada, Ireland and the United Kingdom. Currently, Illinois, Wisconsin, Missouri, Kansas and Vermont citizens are eligible to enroll in I-SaveRx. Individuals can call 1 (866) ISAVE33 [1 (866) 472-8333] or visit http://www.i-saverx.net for more details.
[News release from the governor's office]