Baseball
BIRMINGHAM, Ala. -- Lincoln College pounded out 14 hits, but it wasn't enough as Jefferson Davis outlasted the Lynx 13-11 in baseball action here Sunday afternoon. Jefferson Davis is now 19-4 while the Lynx fall to 1-4.
"Our kids battled all day, but we just didn't get the pitching today," said Lincoln coach Tony Thomas. "We had our chances in the late innings but couldn't come up with the key hit."
Adam York led the Lincoln College attack with three hits in four trips, including a double, two runs scored and two RBIs. Andy Bakhaus had four hits in six trips with a pair of RBIs and two runs scored, while Brad Hall and Nick Meredeth each had two hits. Jake Jones and Bryant Wright each had one hit for the Lynx.
Scott Aeschelman pitched the first four innings, giving up eight hits and five earned runs while walking one and striking out six. Kyle Bruce pitched two-thirds of an inning, and Colton McClellan pitched the final 3 1/3 innings, giving up six hits, four earned runs with one strikeout and two walks.
Jefferson Davis 110 150 140 - 13 - 17 - 1
Lincoln College 311 210 120 - 11 - 14 - 1
Porter, White (5) and Leopard; Aeschelman, Bruce (5), McClellan (5) and Brown.
[to top of second column in this article]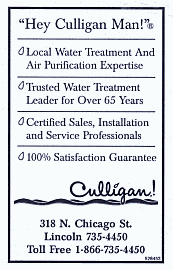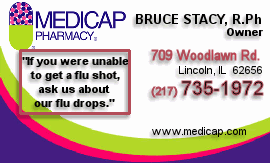 Softball
On its Florida trip, the Lincoln College softball team lost a pair of games Sunday afternoon to John Wood. The Lynx were beaten 11-0 in the first game and 8-0 in the second contest.
"We played great for the first few innings but couldn't stop them in the late innings," said Lincoln coach John Andrews. "We made a few mistakes, which is typical in the early season."
Lincoln College had just two hits in the game, both off the bat of Chonita Ziegler. In the second game the Lynx had two more hits, one each by Maleaha Hayward and Beth Smith.
Krystina Gomez took the loss in the first game, and Kelly Nader was the losing pitcher in the second game.
John Wood is 7-5 for the season while the Lynx drop to 0-3.
Lincoln College is slated to play against Lake Michigan at 10 a.m. and noon Monday.
First game
John A. Wood 010 032 5 - 11 - 8 - 0
Lincoln College 000 000 0 - 0 - 2 - 4
Winner: Ashley Kellums. Loser: Krystina Gomez.
Second game
Lincoln College 000 00 - 0 - 2 - 1
John A. Wood 205 1x - 8 - 7 - 0
Winner: Sloawe Hartlein. Loser: Kelly Nader.
[Bill Martinie, Lincoln College]