"Members of the I-SaveRx are saving 25 to 50 percent on the prescription medications they need to stay alive and well," the governor said. "The program is working. But we know that there are still many thousands of people out there who can't afford their prescription drugs and don't know that help is available. We may not have a multibillion-dollar advertising budget like the big drug companies do, but we do have some allies who understand the need for affordable medications and are willing to help us spread the word about I-SaveRx."

"The cost of prescription drugs in this country is too high, and I-SaveRx continues to save Illinois seniors and taxpayers money on lifesaving drugs," said U.S. Rep. Rahm Emanuel, D-Ill. "This partnership sends a clear message about our commitment to doing what we can to ensure the affordability of prescription drugs. I urge the FDA to do the same."

Clear Channel Communications is donating billboard advertising space in the Chicago area.

The SEIU and UFCW labor organizations have both agreed to participate in a grass-roots effort, using direct mail and telephone outreach, to contact their own members, as well as individuals and families who are likely to lack prescription drug coverage, about savings available through the I-SaveRx program.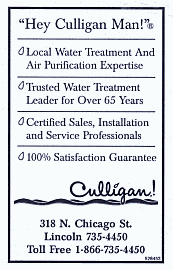 "Nearly half of our membership works in the health care field," said Jerry Morrison, executive director of the SEIU Illinois State Council, which has 110,000 members -- 50,000 of whom are health care workers. "They know how serious health problems become when a patient can't afford his or her medicine. That's why spreading the word about the I-SaveRx program is so important."
I-SaveRx was developed by Illinois and is the first state-sponsored program in the nation to allow residents to import prescription drugs from inspected and approved suppliers in Canada, Ireland and the United Kingdom at savings between 25 percent and 50 percent. Since its inception in October of 2004, four other states have joined: Wisconsin, Missouri, Kansas and Vermont. Lawmakers in both Minnesota and Connecticut are currently considering legislative proposals that would make them the sixth and seventh states to participate in I-SaveRx.
[to top of second column in this article]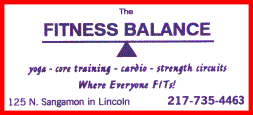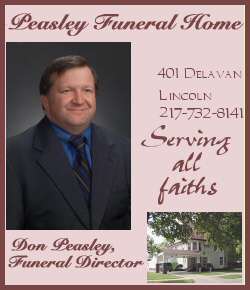 In addition to announcing the expanded I-SaveRx outreach effort, Blagojevich also blasted the U.S. Food and Drug Administration for recently seizing shipments of medications ordered through the I-SaveRx prescription drug program.
More than 4,800 orders have been filled to date through the I-SaveRx program. But in late January and early February, the FDA seized approximately 50 I-SaveRx packages entering the country from the United Kingdom, leaving participants without their prescription medications while they awaited re-shipments.
The governor was joined Sunday by 57-year-old Illinois resident Philip Flavin, who received a letter stating that the Fosamasx he ordered through a British I-SaveRx pharmacy had been seized by the FDA. Flavin, who is disabled, suffered for two weeks while he waited for his replacement order of Fosamax, which he uses to treat his osteoporosis.
"There's no excuse for putting people's health at risk just to protect drug companies," the governor charged. But that's exactly what the FDA did. They seized supplies of name-brand medications -- made by major American manufacturers and dispensed by licensed European pharmacies -- that have a much higher profit margin when they're purchased here in the United States. If the FDA has real concerns about the I-SaveRx program, then they should direct those concerns to me and to our partners in Wisconsin, Missouri, Kansas and Vermont -- don't take it out on the elderly and disabled who need their medicine. Unless the FDA has concrete evidence that the medications our citizens are receiving through I-SaveRx are not the same as the medicine that they buy here in the U.S., then they should stop standing in the way of our efforts to help people."
I-SaveRx allows all residents of participating states to order 120 name-brand prescription drugs used to treat chronic conditions from more than 60 inspected and approved pharmacies and wholesalers in Canada, Ireland and the United Kingdom. Individuals can call 1-866-ISAVE33 [1 (866) 472-8333] or visit http://www.I-SaveRx.net for more details or to enroll.
[News release from the governor's office]