To the editor:

We have now had the opportunity to listen and examine the thoughts and qualifications of the three Republican candidates for mayor of the city of Lincoln. In my opinion, Beth Davis is the candidate best qualified to serve as mayor of Lincoln.

Having had the opportunity to work with Beth Davis as treasurer during her term, I have been able to watch her grow professionally in the position and to adapt to the many concerns and problems the city faces on a daily basis. She has responded in a positive fashion to those concerns and problems and has been able to make necessary compromises and decisions, which have led to many successful solutions to those matters. She has gained valuable experience, which is vital to leading the city of Lincoln as mayor over the next four years.

We are at the threshold of meaningful economic growth in Lincoln. The commitment of $600,000 by the city of Lincoln, at the urging of Mayor Beth Davis, to construct infrastructure that would allow Lincoln to entice a warehouse distribution company to locate in Lincoln, offering 175-250 new jobs, is certainly a step in the right direction. With proper promotional activities by the economic development director, the city could create an atmosphere leading to the recognition of Lincoln as a center for warehouse distributors. Beth Davis has pushed for this type of growth for some time.
Beth Davis is an energetic young woman who devotes a great deal of her time to her mayoral duties. She is politically astute, which has made her capable of obtaining federal and state grants to assist with the costs of infrastructure improvements and ease the burden on our taxpayers. We have an updated sewerage treatment plant and downtown street overlay project, which have been completed during Beth's term. Major street renovations that have long been on the planning books should get under way in the 2005-2006 fiscal year under Mayor Davis.
I urge the voters of Lincoln to give Beth Davis another term as mayor of Lincoln in the upcoming primary and general election. She is by far the best choice of the candidates running for the office.

Les Plotner
City Treasurer
(Posted Feb. 21, 2005)
Editor's note:
Because it is so close to the election and there is no time for a rebuttal, it was a difficult decision whether to run this letter. It is in the interest of allowing the public to express their views that it is being allowed at this late date.
However, in the interest of fairness to the candidate, information directly related to the issues raised has also been supplied. Readers are urged to review the links and two excerpts added below the letter.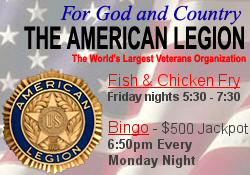 * * *
To the editor:
We believe the election for mayor Feb. 22, 2005, should be about constructive change regarding the planning and direction for the city of Lincoln.
If you like or want higher taxes, excessive spending by the city of Lincoln, higher debt, with very low cash reserves for the next four years, then you should vote to re-elect mayor Beth Davis, in our opinion.
Because in the past four years, there hasn't been a tax increase that Mayor Beth Davis didn't like, want and also support, in my opinion. Beginning with the city sales tax increase. She supported that increase from 6.25 percent to 6.75 percent. This caused us to pay more for almost everything we purchase in Lincoln. This new sales tax increase is averaging about $50,000 monthly and $600,000 annually for the city. It also keeps these dollars out of circulation for our businesses in Lincoln. Mayor Davis supported and was successful in her efforts to get a city communications tax increase approved and collected by our local telephone company. This new tax has resulted in higher phone bills for many city phone users. During the recent mayor's debate last month, Mayor Davis stated that she also supports the new county sales tax proposal increase, from our current rate of 6.75 percent to 7.25 percent, which all city and county residents would pay, if approved. We will vote on this new tax increase, April 5, 2005, during the city general election.
Can the city of Lincoln afford two sales tax increases in two years? This new tax will raise taxes to $100,000 a month and $1,200,000 annually and also remove all these tax dollars from circulating through all of our city and county businesses. Our city is so weak it can't afford any money being diverted or removed from circulation, let alone $1,200,000 annually diverted as a result of this additional new sales tax increase, and once again this is all fully supported by current Mayor Beth Davis.
During Mayor Davis' first term she supported the city borrowing over $650,000 to pay for the remodeling of the old Kmart building owned by an out-of-town owner/landlord/investor so he could then lease these two properties to Dollar Tree and Goody's, two very strong retail chains. We are very concerned about these leases because neither the owner/landlord/investor nor the tenants, Dollar Tree and Goody's, have anything to lose by pulling out of these leases and leaving, because none of the parties have any money at risk regarding this rehab property, only the city of Lincoln and its $650,000. Most real-estate leases are easily broken and difficult and expensive to collect.
Mayor Beth Davis is a regular and active member of the Lincoln Planning Commission, and during the time that Casey convenient stores announced their desire to locate here, she led the opposition and fight that led to the defeat of the Casey's store's first petition by her own appointed city planning commission. This is the same commission that she appoints all members to and she also serves on. It was the result of sounder minds serving on the Lincoln City Council that later voted for the approval of the Casey convenient store's second petition, despite Lincoln Mayor Beth Davis's continued strong protest against it.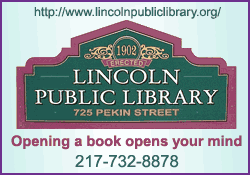 We are lucky we now have Casey's in Lincoln. That effort has led to 10-12 additional new jobs, lower gasoline prices, now similar in price to the surrounding area and much lower gas prices than we have enjoyed here for several years. A new Casey's $650,000 building, on a previous $5,000 (value) vacant lot, is now on the tax rolls. This vacant lot was previously used as dump site by the previous owners. This, coupled with the several thousand dollars of sales tax income paid to the city of Lincoln annually from Casey's sales of gasoline, pizza, doughnuts and other miscellaneous merchandise, has been a real blessing for the city of Lincoln. Thank god Mayor Beth Davis didn't get her wish to keep Casey's out of Lincoln.
Mayor Beth Davis later requested and received $10,000 from Lincoln City Council in 2003 for the 150th Lincoln Sesquicentennial committee, which she chaired. Mayor Beth Davis approved the use of these moneys to be included with some of the other donated money that was used during the above-named event for what I believe were two downtown beer and street parties in the city of Lincoln. It was [at] at least one of these two local beer parties in downtown Lincoln that I believe Logan County Judge Donald Behle acted as a bartender, by serving beer, during the event. You may remember the public outcry after it became public knowledge about Logan County Judge Donald Behie's questionable conduct during that event.
My definition of insanity is when people continue to do things the same way, but they expect different results.
We voters can only obtain constructive change by voting for change on Tuesday, Feb. 22, 2005. You pick the candidate that you feel is best suited and prepared to lead the city of Lincoln during the next four years and then vote for that person. We can and must do better than Beth Davis for mayor over the next four years. It's for sure that Lincoln can ill afford four more years under Mayor Beth Davis' leadership, in our opinion.
Les Van Bibber
Lincoln
(Posted Feb. 21, 2005)
Related information from LDN archives:
"Two great retail businesses ready to come to Lincoln," posted Oct. 7, 2003
"City opens discussion on $5.8M business proposition," posted Oct. 15, 2003
"City delves into business proposal details," posted Oct. 18, 2003
"Then there is the matter of protecting the city from debt liability, should things not work out for the stores. Diversified has said that they or the stores occupying the space will guarantee repayment of the portion of the bonds not related to the traffic light. This is saying that if the stores pull out before the loans are repaid, they will pay for the remaining amount owed except for the estimated $155,000 traffic signal."
"City finances improving -- Street improvements not far down the road," posted Sept. 28, 2004.
"Plotner said he thinks the increased receipts may be attributed to all the new businesses that have come to town in the last year, such as Dollar Tree, Goody's, Ace Hardware and others. We can't know for sure if they are the source of that increase unless they choose to tell us, the way that Coy's Car Corner did recently, Plotner said."
There were two letters to the editor opposing the judge bartending at the city sesquicentennial event. Both letters are from Les Van Bibber.
The first letter can be read on this page posted on Oct. 1, 2003:
http://archives.lincolndailynews.com/
2003/Oct/01/LDN_new/letters.shtml
The second letter can be viewed on this page posted on Oct. 9, 2003:
http://archives.lincolndailynews.com/
2003/Oct/09/LDN_new/letters.shtml