Lincoln College plays at Moline today (Thursday) against Black Hawk and is scheduled for the home opener Saturday against Parkland.

Scott Aeschelman picked up the win in the opener with six innings of work, giving up one earned run and seven hits while striking out five and walking two. Colton McClellan pitched the seventh for the save, striking out one batter. Lincoln was able to collect just three hits in the contest, with Tyler Casson, Adam York and Brian Rynearson each collecting a safety. Casson scored a run and drove in a run.

"It had been 10 days since we saw live pitching, and it showed," said Lincoln coach Tony Thomas. "We were able to score four times with just three hits in the first game, but we played good defense. We did put the bat on the ball a lot better in the second game. We have been playing real well, and the coaching staff is excited with this bunch of guys. The layoff hurt us, but we had enough to get a couple of wins."

McClellan pitched the first three innings of the second game and earned the victory, with Jarad Otloe pitching two innings. McClellan gave up one hit, and Otloe gave up three hits with three strikeouts. Blaen Fletcher worked one inning, and Kyle Bruce pitched the final inning.

[to top of second column in this article]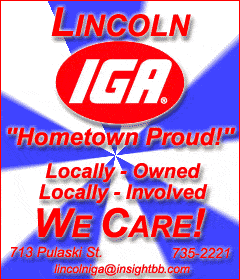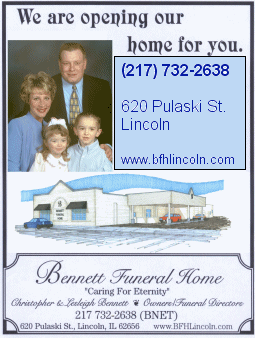 Alex Brown led the Lynx at the plate with three hits in four trips, with a run scored and an RBI. York had a pair of hits with two runs scored. Collecting one hit each for Lincoln College were Brad Hall, Jake Jones, Bryant Wright, Kyle Killenger and Nick Meredeth.
First game
Lincoln College 001 003 0 - 4 - 3 - 1
Webster 001 000 0 - 1 - 7 - 3
Aeschelman (W), McClellan (7-S) and Brown; Powell, Myer (6-L) and Moon.
Second game
Lincoln College 021 000 3 - 6 - 10 - 1
Webster 000 000 0 - 0 - 5 - 2
McClellan (W), Otloe (4), Fletcher (6), Bruce (7) and Brown; Nolte (L) and Hastey.
[Bill Martinie, Lincoln College]