News Index
(from the last 7 days)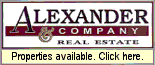 Church Directory
---
---
---
---
---
---
Contact us
---
LDN is best viewed with IE 6 or Firefox 1.2.
---
LDN awards
Local:
Dec. 16, 2001
Local Emergency Planning Committee
Jan. 25, 2001
Logan County Healthy Communities Partnership
State:
Oct. 1, 2001
Illinois Public Health Association
posted daily OVER THE NOON HOUR (CDT)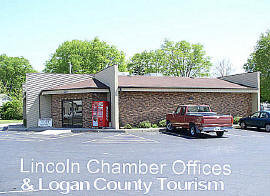 Cinco de Mayo:
See Logan County's new "Information Station," 1555 Fifth St. in Lincoln. Join the Lincoln/Logan County Chamber of Commerce, the Lincoln and Logan County Development Partnership, and the Abraham Lincoln Tourism Bureau of Logan County in a ribbon-cut at 4 p.m. today (Thursday) or stop by during their open house 10 a.m.-5 p.m. on Friday to tour the new offices.

Submit a classified ad online [Lowest cost for advertising in the county!]





Logan County Information Station open house

Evening gathering set to send off soldiers and raise funds

Reminder: Public gathering at Logan County Courthouse on Thursday, National Day of Prayer

Oasis update

'Home Country'
Sustaining memories of home

Letter: Appreciated letter published as-is

Youth group to conduct Mother's Day service

ISU Athletics Hall of Fame inductees announced