New tracking system to prepare agriculture industry for terrorist attack
or natural disaster

Send a link to a friend
[MAY 20, 2005] SPRINGFIELD -- Gov. Rod Blagojevich and Illinois Department of Agriculture Director Chuck Hartke announced Thursday that the state is developing new, cutting-edge technology to help emergency officials respond more quickly and effectively in the event of an agroterrorist attack. After securing a federal homeland security grant through the Illinois Terrorism Task Force homeland security program, the state is taking initial steps to develop a computer- tracking program that features geographic information systems technology to collect and share information on all livestock and other agriculture resources. Thursday's announcement follows the success of a pilot program the governor launched in 2003 that used GIS technology to plot agricultural assets and livestock.
"In the event of an agroterrorist attack, a foreign disease outbreak or other disaster situation, it is crucial to the stability of our state's economy that we protect our agricultural interests," Gov. Blagojevich said. "The threat of agroterrorism is very real in today's world, and this technology will enable us to make sure our food supply is better protected and that first responders have as much detailed information as possible to respond effectively."

The GIS project will be developed in two phases. Phase one will collect information and develop a GIS strategic plan for the Illinois Department of Agriculture, focusing on animal health. Phase two will develop the software technology to track animals and other agricultural assets to better prepare, prevent or respond to an agricultural emergency.

"In the event of an agricultural disaster, IDOA is just one link in the chain to ensure a timely and successful response," Agriculture Director Chuck Hartke said.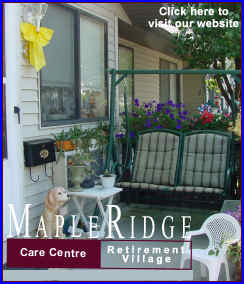 "If there is a disease outbreak at a dairy farm in northwestern Illinois, we would need immediate information on where each cow came from, what they eat and where their food is transported from to make certain we track every possible way the disease may have been introduced or to find out if any other herd may have been exposed so we can contain the situation. We would also need information from the Department of Public Health on where the milk is distributed, to stop potential danger to the public. The more coordinated information we have, the more effective our response will be, and this technology will help us to do that."
The 2003 pilot project, launched in Clinton County, used sophisticated GIS technology to plot agricultural assets, such as livestock, grain elevators, food processing facilities and companies that specialize in transporting agricultural produce. The coordination of information through this system demonstrated to Illinois Department of Agriculture emergency staff that a coordinated and swift response can be the difference between containment of a disease to a single farm and widespread infection that causes the death of many livestock and millions of dollars in lost income.
[to top of second column in this article]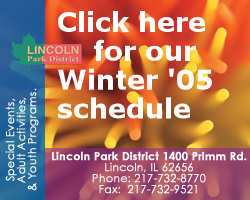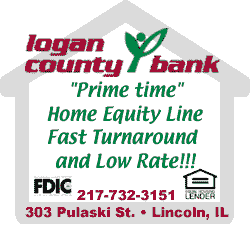 The new GIS program being developed will also track agricultural interests, as well as enable the Department of Agriculture to share information with other agencies and ensure a coordinated response to emergencies on several levels. GIS Solutions, a Springfield-based company, will develop the new system. The project will be paid for through a $165,000 federal homeland security grant.
The development and implementation of this technology is the latest in a series of efforts by the governor to ensure the state is equipped to respond rapidly to an agroterrorist attack or natural emergency that could affect our food supply. Other steps are:
The hiring of 10 additional inspectors and three staff veterinarians in the department's Bureau of Meat and Poultry Inspection to maintain public confidence in Illinois' food supply.
Increasing inspections of feed mills and sampling of feed products to ensure that cattle feed does not contain prohibited byproducts that can transmit bovine spongiform encephalopathy, or mad cow disease.
Providing specialized training in the diagnosis of emerging foreign animal diseases to local veterinarians, who frequently are the first to respond to an animal disease outbreak.
Requiring a permit for all livestock imported into the state for production or exhibition. The requirement gives state agriculture officials advance notice of farm animals entering Illinois and the means to stop the shipment of a diseased animal before it arrives in the state.
Organizing meetings with neighboring states to develop regional communications plans and guidelines for tracing and controlling the movement of livestock in an emergency.
Constructing a new State Emergency Operations Center that operates as the nerve center for the state's emergency response activities. During a disaster, officials from more than a dozen state agencies report to the center as part of the state's effort to coordinate response actions with local and federal emergency management officials.
[News release from the governor's office]