News Index
(from the last 7 days)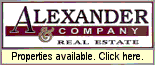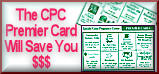 Church Directory
---
---

---
---
---
---
Contact us
---
LDN is best viewed with IE 6 or Firefox 1.2.
---
LDN awards
Local:
Dec. 16, 2001
Local Emergency Planning Committee
Jan. 25, 2001
Logan County Healthy Communities Partnership
State:
Oct. 1, 2001
Illinois Public Health Association
posted daily OVER THE NOON HOUR (CDT)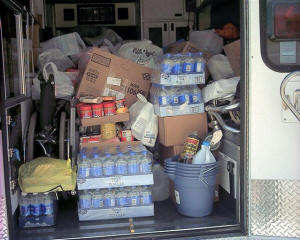 An ambulance from the Logan County Paramedic Association did not go to assist victims of Katrina empty-handed. The results of "fill the ambulance" were obtained in an hour and 15 minutes on Saturday morning as the team waited for the rest of their convoy heading out for the Gulf Coast.


Submit a classified ad online [Lowest cost for advertising in the county!]


Katrina help: Illinois Incident Management Team to support Mississippi emergency management personnel
Two IEMA employees part of 11-member team

Community Foundation of Central Illinois announces help for Hurricane Katrina victims

Abraham Lincoln Presidential Library and Museum partners with American Red Cross to offer free admission to those who make donations to Hurricane Katrina victims

Free 'Pops in the Park' with the Illinois Symphony Orchestra
Red Cross to accept donations

Impaired driving is focus of Labor Day weekend mobilization

LaHood to meet with Armington firefighters on Monday to celebrate awarding of federal grants

Letters:

Can LDC help hurricane victims?

Helping evacuees in Houston

History of Lincoln a hit with one reader

Marriages

Dissolutions

Court news