Lincoln Daily News publishes letters to the editor as they are received.
The letters are not edited in content and do not necessarily reflect
the views of Lincoln Daily News.
Lincoln Daily News requests that writers responding to controversial issues address the issue and refrain from personal attacks. Thank you!
.
You may also send your letters by e-mail to ldneditor@lincolndailynews.com
or by U.S. postal mail:
Letters to the Editor
Lincoln Daily News
601 Keokuk St.
Lincoln, IL 62656
Letters must include the writer's name, telephone number, and postal address or e-mail address (we will not publish address or phone number information). Lincoln Daily News reserves the right to edit letters to reduce their size or to correct obvious errors. Lincoln Daily News reserves the right to reject any letter for any reason. Lincoln Daily News will publish as many acceptable letters as space allows.
Dear Editor:

This spring, round after round of severe weather has battered our state. It's been a very difficult time for many Illinois families as they begin rebuilding what was lost. But, they're not doing it alone. All across Illinois, people are pitching in to help their neighbors and communities put the pieces back together.

Before the first storms even left Illinois, Gov. Blagojevich directed state agencies to start helping those who were suffering. And, like so many other state agencies, the Illinois Department of Corrections answered the call.

IDOC work crews have been putting in thousands of hours since the very first storm hit. We have not only provided support to IEMA and IDOT, but have reached out to so many communities that are in need of help. Our supervisors of the inmate work crews are also community liaisons. When disaster strikes, they ensure help is given to those in need.

[to top of second column in this letter]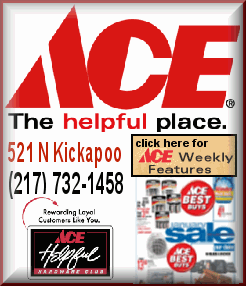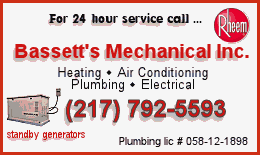 Supporting communities in their time of need is an important mission of our agency. We provide these types of services year-around. Whether we are assisting IDOT road crews or cleaning up area cemeteries, IDOC takes much pride in helping out.
The goal of supporting communities through public service projects also provides inmates a structured, specialized agenda that develops responsibility, self-discipline, self-respect and the importance of a good work ethic.
Involvement in community service enhances the ability of the offender to reintegrate into society and live as a responsible, law-abiding and productive citizen.
Once again, I want to thank the many residents that have welcomed us into your community. Everyone should be proud of all the hard work that has been done and will continue to get done.
Thank you,
Director Roger E. Walker Jr.
Illinois Department of Corrections
(Posted April 13, 2006)