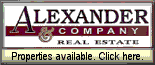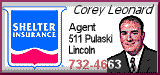 Church Directory

---
---

---
---
---
---
Contact us
---
LDN is best viewed with
IE 6 or Firefox 1.x.
---
LDN awards
Local:
Dec. 16, 2001
Local Emergency Planning Committee
Jan. 25, 2001
Logan County Healthy Communities Partnership
State:
Oct. 1, 2001
Illinois Public Health Association
posted daily OVER THE NOON HOUR (CDT)

NEW FEATURE: LDN DAILY SUDOKU. Click here!
State Sen. Larry Bomke (left), R-Springfield, said that the governor has raided over $1.2 billion from special funds, including almost $1 million from the Illinois Veterans Rehabilitation Fund, $6 million from the Energy Efficiency Trust Fund, a combined $163,000 from the University Grant Fund and the State College and University Trust, and nearly $1 million from the Nurses Dedicated Professional Fund, just to name a few. State Rep. Raymond Poe (right), R-Springfield, is pictured here with Bomke.

Submit a classified ad online [Lowest cost for advertising in the county!]
\Community
The Sports Page


County briefs

Week's weather review

Innovative initiative to drive growth and redevelopment along Illinois rivers, helping restore them as economic engines

Illinois launches state's first lottery ticket to support veterans

Weekly outlook: U.S. soybean acreage

CIEDC Head Start Centers in Logan County celebrate the Chinese New Year

Asperger Syndrome Support & Awareness of C.I.

ZLS January Student of the Month

Illinois at Michigan game notes

Illinois State vs. Missouri State game notes

ISU baseball team adds game against Austin Peay