'Brighton Beach Memoirs' opens at Lincoln College on Thursday

Send a link to a friend
[FEB. 28, 2006] On Thursday, Lincoln College Theatre Department opens its third production of the season, "Brighton Beach Memoirs," Neil Simon's first comedy-drama.
Demonstrating the strength of family in the face of adversity, this hilarious theatrical treasure fills audiences with laughter. The Jerome family's daily affairs are chronicled and filtered through the eyes of Eugene Morris Jerome, a fickle 15-year-old in the throes of adolescence who dreams of becoming a writer if things don't work out with the Yanks. Based loosely on Neil Simon's own life, this heartwarming coming-of-age story focuses on Eugene and his large, cantankerous family in their overcrowded Brooklyn home during the late '30s as they struggle to overcome the effects of the Depression.

Dan McLaughlin, Lincoln College Fine Arts chairman, says this humorous and touching tale will delight those in attendance. "We have some talented actors who will give stellar performances," he said. "The subject matter will make you chuckle as you empathize with the variety of characters."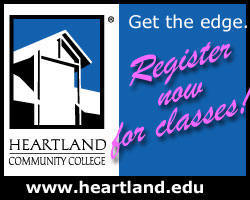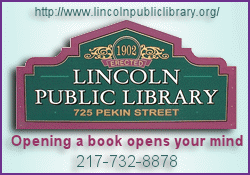 Showtime is at 7:30 p.m. Thursday, Friday and Saturday, with a matinee performance at 2 p.m. Sunday. Ticket prices are $5 for adults, $4 for children and senior citizens. To reserve tickets call (217) 732-3155, ext. 280, Monday through Friday, 8 a.m. to 5 p.m.
[Lincoln College news release]
Related article