Lincoln Daily News publishes letters to the editor as they are received.
The letters are not edited in content and do not necessarily reflect
the views of Lincoln Daily News.
Lincoln Daily News requests that writers responding to controversial issues address the issue and refrain from personal attacks. Thank you!
.
You may also send your letters by e-mail to ldneditor@lincolndailynews.com
or by U.S. postal mail:
Letters to the Editor
Lincoln Daily News
601 Keokuk St.
Lincoln, IL 62656
Letters must include the writer's name, telephone number, and postal address or e-mail address (we will not publish address or phone number information). Lincoln Daily News reserves the right to edit letters to reduce their size or to correct obvious errors. Lincoln Daily News reserves the right to reject any letter for any reason. Lincoln Daily News will publish as many acceptable letters as space allows.
Dear Editor:

It was with great sadness that the citizens of Illinois learned of the death of former state Sen. Bob Madigan on May 4. [Obituary]

Born and raised in central Illinois, Bob knew the priorities of the people he represented -- as Lincoln city clerk and as state senator -- because he was one of them. He worked hard. He was a gentleman. He knew his own mind, but his word was gold. He was a quiet man, but had a sharp, quick wit and sense of humor.

[to top of second column in this letter]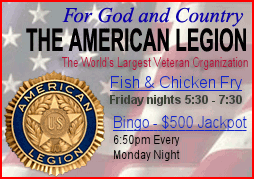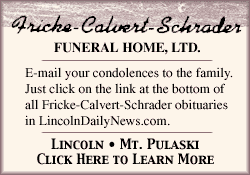 What is the measure of a man's life? For Bob Madigan, it was family, friends and a commitment to the greater good.
Illinois is a better place for his public service. He will be missed.
Sincerely,
Bill Brady
State senator
44th District
(Posted May 19, 2006)