Cities and county continuing storm debris pickup

Send a link to a friend
Lincoln branch pickup set to start Monday
[April 14, 2007] The city of Lincoln streets department will begin a citywide canvass for brush on Monday. Brush must be curbside by 7 a.m. Streets Superintendent Tracy Jackson said, "There will be no going back once we pass, so that we can cover the whole city in a timely fashion."
Landfill hours expand for season
In addition, starting on Tuesday, the city of Lincoln landfill will be open weekdays, Tuesday through Friday, from 8 a.m. to 3:50 p.m., until May 13. It will not be open on Mondays.
Starting on May 16, the city landfill will be open later hours each Wednesday, 10 a.m. to 5:50 p.m., and will begin being open on Saturdays from 8 a.m. to 3:50 p.m.
Only landscape waste will be accepted.
The landfill has abundance of free mulch and ashes available for gardens.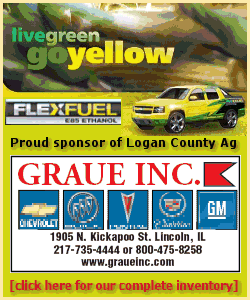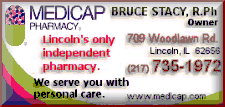 Emergency management director Dan Fulscher announced that people in Latham, Cornland, Chestnut, Beason and other outlying areas who may have waited for the winter to be over and need branch pickup can call the emergency management office at 732-9491. Brush must be brought curbside to the roadway.
Crews will be working in Mount Pulaski next on April 23. See article below for other dates: