City chiefs and department heads review busy year

Send a link to a friend
Part 2: Streets and alleys, wastewater treatment and sewers, and legal matters
[May 25, 2007] The Lincoln City Council heard annual reports from city department heads at this week's business session. The reviews were for the city's past fiscal year, from May 1, 2006, to April 30, 2007.
At the council's opening meeting of the fiscal year, on May 7, Mayor Beth Davis delivered her annual "state of the city" address. The core of her message was that there has been and continues to be a lot of growth taking place. It has been and will continue to be challenging.

Reports from the department heads mirror that. Most have been involved to various degrees in the growth process, participating in legal negotiations, infrastructure design, costs and implementation, codes, safety, and ordinance compliance. Several major projects have been part of the business growth and have required working with multiple other parties.

Not only was there a lot of work with the new growth, but then there has been the everyday work and the out-of-the-ordinary work, such as dealing with blizzards and tornadoes.

Below are reports made by Tracy Jackson, streets superintendent; Dave Kitzmiller, wastewater treatment and sewers manager; and Bill Bates, city attorney.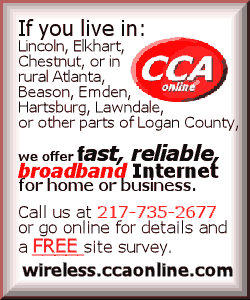 Summaries
Tracy Jackson, streets superintendent
Cleaned ditches.

Culverts installed or replaced.

Sidewalks repaired or replaced throughout the city.

Swept downtown streets and the rest of the city on Thursday nights, Saturday mornings.

Working with Americans with Disabilities on creating ramps.

Forestry budget hit hard because of tree damage following several tornado and ice storms.

39 3- to 4-inch girth trees planted throughout the city.

400-plus saplings planted at tree farm or at the bottom of the landfill.

Landfill cleanup work.

13,720 landfill users signed in; add another 200-300 who didn't sign in.

Performed mosquito testing and spraying program.

Herbicide spraying has become more time-consuming with new requirement to change chemicals near areas that drain to waterways with fish and other wildlife forms.

Worked with other city departments to erect barricades, direct traffic, pick up bicycles; looked at code violations; provided 86 hours of maintenance on squad cars.

Worked with city engineer nearly daily on street issues, alleys, walks, curbs, signs.

Assisted groups with festivals, including loan and setup of ticket booths and snow fences.

Maintenance on streets, patching, sweeping, seal coating, salting and snowplowing.

It was the worst snow year since 1978. At one point the city assisted the Illinois Department of Transportation while IDOT was dealing with numerous crashes, Jackson said.

Total renovation of 2 /2 blocks of city streets at Mill and Miller streets.

Conducted the annual leaf pickup. This was helped by the majority of people hauling their own leaves to the landfill this year, Jackson said.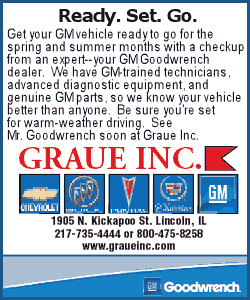 Daily maintenance of equipment.

Replaced a large mower used to cut right of ways.

One sweeper was down most of the year, but the council approved the purchase of a new and better sweeper, and more sweeping is being done.

Jackson said that odds and ends performed by the streets department included traffic signal maintenance; picking up dead animals -- deer, squirrels; fixing banners, flagpoles, etc.
Dave Kitzmiller, wastewater treatment and sewers manager, Environmental Management Corp.
A big sewer project at Hamilton and Pulaski streets was done at the start of the year. A 4-foot manhole was replaced with a 6-foot manhole. This also involved removing two 4-foot brick manholes, replacing a number of catch basins and piping, and replacing 25 feet of 27-inch sewer.

Lincolnwood and Zion lift stations were replaced.

Three major pieces of equipment -- the Vactor, Skid Steer and flatbed -- were replaced.

69,245 feet of sewers cleaned.

938 feet of sewers televised.

1,027 requests for utility relocations (85 requests per month average).

A 10-year, seven-day average low-flow revised study of Salt Creek was performed. This led to the deregulation of the wastewater treatment plant from 4.19 million gallons per day down to 3.88 million gallons per day.

All safety training completed.

8 1/2 years with no lost time because of accidents.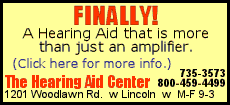 Bill Bates, city attorney
Worked on numerous developments on Lincoln's west side. To name a few: the Aussman-Johnson plat development, Graue Inc., I-55 Commercial Park plat and currently working with the attorney for the ALMH project.

Attended nearly all city council meetings during the year.

Worked extensively with city engineer Mark Mathon and sewers manager Dave Kitzmiller.

Handled the legal aspects of:

General obligation bonds

New and revised ordinances

Economic development agreements

Numerous property liens and foreclosures that involve many detailed processes

Filed 110 violations of compliance to ordinances in court.

Filed and prosecuted 14 liquor violations for sale of alcohol to minors.
Past related articles: