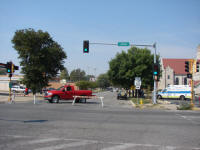 An unspecified threat at Lincoln Junior High was received by emergency officials Friday morning. The students were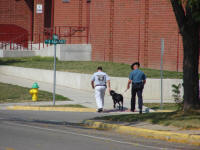 evacuated and access to the area was restricted.
Illinois State Police brought in a bomb-sniffing dog. See the ETSB press release in Top Stories.
[pictures by Jim Youngquist] Click on pictures for larger images.