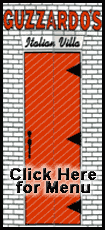 The city will celebrate Maxwell's birthday at the Logan County Courthouse rotunda in downtown Lincoln from 11 a.m. to 2:30 p.m. Marilyn Hollman will be the featured speaker. There will also be a visual display and video presentation chronicling Maxwell's life and works.

Hollman holds a Ph.D. from Northwestern University and has been the co-director of the Chicago Area Writing Project for the past 10 years. Having grown up in the small town of Dumont, Iowa, she "connected with Maxwell through his Midwestern stories."

This event is free to the public. Cake and lemonade will be served.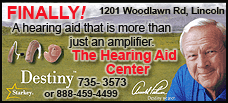 A self-guided brochure of Maxwell sites will also be available at the courthouse, the Lincoln Public Library, the Abraham Lincoln Tourism Bureau of Logan County and online at www.abe66.com.
Maxwell wrote six highly acclaimed novels, a number of short stories and essays, children's stories, and a memoir, "Ancestors" (1972). His award-winning fiction, which is increasingly seen as some of the most important of the 20th century, has recurring themes of childhood, family, loss and lives changed quietly and irreparably. Much of Maxwell's work is autobiographical, concerning the loss of his mother to the flu pandemic of 1918, when he was 10 years old.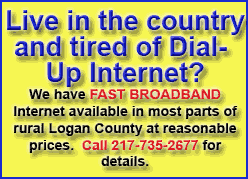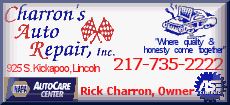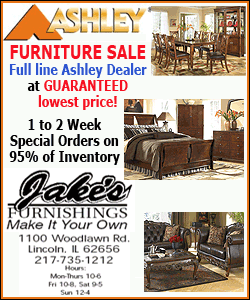 Previous to becoming a literary success, Maxwell graduated from the University of Illinois with a bachelor's degree in 1930 and from Harvard with a master's in 1931. Most famously, he was The New Yorker magazine fiction editor from 1936 to 1976. While at The New Yorker, Maxwell worked with such writers as Vladimir Nabakov, John Updike, J.D. Salinger, John Cheever, Frank O'Connor, Frank O'Hara and Eudora Welty.
After retiring from The New Yorker, Maxwell concentrated on his writing and in 1980 won a William Dean Howells Medal for his most famous work, "So Long, See You Tomorrow."
Maxwell died in New York on July 31, 2000, at the age of 92.
[Text from file received from Abraham Lincoln Tourism Bureau of Logan County]
From the LDN archives