City briefs
Committee completes new billboard regulations
Next up: signs
Letter: Comcast programs need to be made affordable again

Send a link to a friend
[October 08, 2008] City of Lincoln officials kept it simple but put in a decent night's work when they met Monday night. The evening's discussions began at 6:15 when the ordinance committee met to continue a rewrite of the city's signs and billboards regulations.
Representing the ordinance committee were chairman Wanda Lee Rohlfs, vice chairman Verl Prather and Melody Anderson. Absent were Dave Armbrust and Marty Neitzel.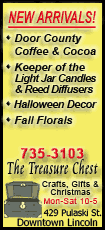 Aldermen Dean Henrichsmeyer, Kathy Horn, Buzz Busby and Jeff Hoinacki joined the committee members in their work.

City attorney Bill Bates recommended earlier this year that the sign and billboard ordinances become separate sets of regulations. The committee determined that it would be best to focus their efforts first on the simpler of the two categories: billboards.

A three-month moratorium was placed on all signs and billboards while the ordinances were being revised. When the moratorium expired last month, the committee's recommendation to extend the date to Dec. 15 was defeated when it was put before the full council.

After several months of work, the billboards ordinance was completed in committee Monday night. The new ordinance identifies a billboard as being 100 square feet or larger. Details in the ordinance regulate structural components, appearance, maintenance, repairs and occupancy and would allow the zoning enforcement officer more ability to keep billboards from becoming an eyesore or hazard.

The billboard ordinance will go before the full council for approval at the next voting session, Oct. 20.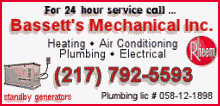 Now, with some experience under their belts, the committee members will tackle the signs ordinance. They agreed that it would be best strategically if the chairman would sit down and review the signs ordinance with code enforcement officer Lester Last before the committee opens the discussion.
Rohlfs said that some cities are using model codifiers. She also planned to look at the unicodes that are available online for purchase. Some other communities are doing this. These can be tailored to a community's needs and preferences. This could save time and costs, she said.
The same crew of aldermen was present for the ordinance committee session carried over to the council's "order of business" meeting that followed, although alderwoman Joni Tibbs and Mayor Beth Davis-Kavelman were added to the list of absentees for that meeting. With the absence of both the mayor and the mayor pro tem, Marty Neitzel, the council nominated Busby to conduct the meeting.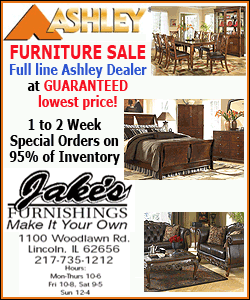 The city attorney informed Busby that he had a choice of serving the position with voting powers as the mayor or as an alderman. As mayor he would only provide a vote to break a tie, or as alderman he would vote each issue. Busby assumed the lead position as an alderman.

A letter was read concerning the operation of the local cable television station. As a utility, the cable company is subject to limited regulation by local governments.

The letter expressed dissatisfaction with recent programming and price changes made by Comcast. The letter from Holy Family Parish said that in July Comcast moved two popular programs to higher-priced packages. The National Geographic and EWTN channels are of special interest to shut-ins and older citizens. The letter pointed out that these programs are the only means for some people to see the world and are now unaffordable to the very people who appreciate them most.

[By JAN YOUNGQUIST]

Past related articles


(Signs to stay under moratorium)
(No, no new signs)
Too many signs, and billboards too big