New Lincoln billboard ordinance passed
Signs ordinance under way

Send a link to a friend
[October 22, 2008] According to the city's newest ordinance, a billboard is defined as any structure "more than 200 square feet directing attention to or advertising a business, commodity, service, product or property." The ordinance defines all aspects of a board's location by zoning and separation distances, dimensions, total height, height that it begins above ground level, the kind of lighting it can have illuminating it, occupancy and absence of occupancy, maintenance, repairs and more.
This ordinance was unanimously accepted with full attendance at Monday evening's Lincoln City Council order-of-business meeting.
The need for city officials to update the sign ordinance became apparent this spring when a couple of undesirable signs went up along Keokuk Street and Woodlawn Road, the city's main east-to-west thoroughfare. These signs were considered unsightly, intrusive, not fitting to their surroundings and possibly even hazardous because of bright, flashing lights or overly large size.

A three-month moratorium was approved by the council as the committee worked on the new ordinances. The moratorium was to prevent any more signs like that from going up, yet limited the time in consideration for businesses that would need new signs. It was said that if focused on, the ordinances could possibly be completed by Aug 15, but the moratorium was set to end on Sept 15.
Last month, ordinance chairman Wanda Lee Rohlfs asked to extend the moratorium another three months. The council rejected the committee's request. Alderwoman Melody Anderson and others agreed that the process was taking too long, petitions in the zoning office were stacking up, and too many businesses were in need of new signs.
At last week's council meeting Alderman Buzz Busby commented that several issues and processes were taking far too long to complete, among them the signs and billboards.
Rohlfs responded by saying, "I assume you are speaking to me." She said that she could not move any faster on the sign and billboard ordinance process because it took working together with those in the know about the subject matter, the city attorney and the codes officer, and they had not been available.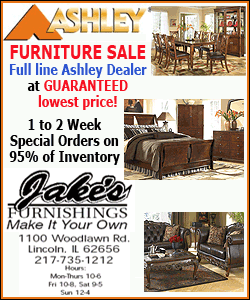 Les Last was not present to comment, but Bates spoke to Rohlfs, addressing her statement, and said that there was only one occasion when she had asked to work with him in which he had responded that he did not have time, "and that was just then, right at that moment."
The ordinance committee has now begun work on the separate sign ordinance. They met prior to last night's council workshop. No date has been set for when that information might be completed.
[By JAN YOUNGQUIST]
(Copy of billboard ordinance)
Past related articles