Lincoln Daily News
welcomes letters of appreciation, information and opinion on matters pertaining to the community.
As a community we need to be able to talk openly about matters that affect the quality of our lives. The most effective and least offensive manner to get your point across is to stick to the issue and refrain from commenting on another person's opinion. Letters that deviate from focusing on the issue may be rejected or edited and marked as such.
.
You may also send your letters by e-mail to ldneditor@lincolndailynews.com
or by U.S. postal mail:
Letters to the Editor
Lincoln Daily News
601 Keokuk St.
Lincoln, IL 62656
Letters must include the writer's name, telephone number, and postal address or e-mail address (we will not publish address or phone number information). Lincoln Daily News reserves the right to edit letters to reduce their size or to correct obvious errors. Lincoln Daily News reserves the right to reject any letter for any reason. Lincoln Daily News will publish as many acceptable letters as space allows.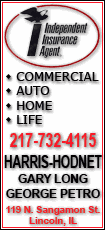 (Text below copied from scan of document received)
So now he wants to hire a City Manager or "PRO" to handle the city finances and create a major change in the method of running the city business. Does he wants us to feel chagrin at his mention of creating a different way to track and manage city finances? In no way do I, as City Treasurer, feel embarrassed or humiliated by another of your "pie in the sky theories" or your "promissory rhetoric" about how the City of Lincoln's finances are currently handled. Further, I do not feel in any way that I am a failure or disappointment to the people in Lincoln in my elective position as City Treasurer for the years I have served the taxpayers in that capacity. Many have told me over the years that they are pleased with how I keep the City Council, the Mayor and the taxpayers of Lincoln informed about the status of the city's finances. In addition, I am pleased to be able to work with Melanie Riggs, the Lincoln City Clerk, whose is by far the most intelligent and knowledgeable person on City finances that I know. She is literally a walking encyclopedia on the financial operations of our city. I challenge Pat O'Neill or anyone else to top her in the knowledge and execution of procedures necessary to perform the duties of her office and those pertaining to city finances.
I am amazed that Mr. O'Neill knows "the city has financial resources to fund the position of City Manager", or should I call that person a City Manager of Finances? To be quite honest, Pat O'Neill has never asked the City Treasurer or City Clerk Melanie Riggs about anything regarding the finances, city budget, revenue streams, anticipated expenditures or annual audits, which are accurate and timely in accordance with state statutes.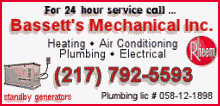 Pat O'Neill needs to understand that a number of his ideas for changing city government are really just that. His "promissory rhetoric" is not only unrealistic in many instances, but also financially impossible to achieve by the City of Lincoln unless new revenue streams are found or he is going to ask the taxpayers to vote tax increases to achieve those promises in these troubled economic times? Basic reasoning and research will prove such promises cannot be achieved at this time. For example: In the July 25, 2008 Lincoln Daily News Mr. O'Neill calls for bringing the police, fire and street departments up to full staffing levels. There is not a current member of the City Council that doesn't believe that these three entities need more staff; however, they also realize that the costs for providing such staff just won't fit into the current budgetary limits of the City of Lincoln. Prior to recently agreed upon labor contracts with city employees the cost the first year for hiring 3 new police officers, 3 new firemen and 3 new street department workers would be approximately $368,000 the first year including salaries and benefits. After the first year that cost would escalate to approximately $441,000 for the second year. Where do we find the funds for such action, Mr. O'Neill?
[to top of second column in this letter]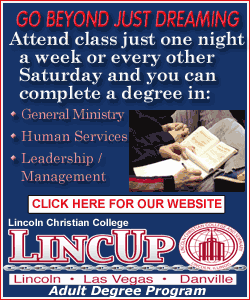 As for Mr. O'Neill's questioning about the expenses for legal advice by the city, and his personal vendetta against City Attorney Bill Bates being paid too much for such advice, I can only say that after watching and participating in numerous City Council meetings over the years I am positive that such legal expenses are well justified. In reviewing the minutes of the September 23, 2008 City Council meeting I found that City Attorney Bates was either requested to comment on a topic or felt it necessary to do so no less than 16 times during the course of the meeting. I have personally witnessed that Mr. Bates's legal advice on many occasions over the years has likely prevented numerous possible legal problems for the City Council. His knowledge of the City Code and the statutes of the State of Illinois regarding the operation of City government are impeccable. It would be a foolish move, in my opinion, to reduce the availability of legal advice to the City Council, Mayor, Department Heads, City Clerk and other employees of the City.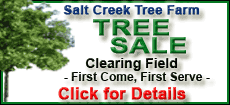 Before you decide to cut the number of meetings of the City Council from four to two meetings a month, Mr. O'Neill, you had better get some grasp of the numerous needs of council members to discuss the multitude of needs, problems and concerns of the City. The various committees need to bring their business before the Council at Committee of the Whole meetings to decide what things need formal action or approval by the Council at a regular voting meeting.
In July, Mr. O'Neill also stated that he would be interested in creating a tax incentive for residents who improve their homes. Few would disagree with that idea, but, that's not a realistic possibility, is it? Are we talking about creating some tax laws for Illinois? Good Luck!!!
As City Treasurer for more than a decade I sincerely believe that I have a pretty good handle on the finances for the City of Lincoln. I do not profess to have the knowledge that City Clerk Mel Riggs has and as I said before, the City of Lincoln finances are in good hands with her at the realm. True, I do not make voting decisions about how to expend the City's monies as only the City Council can approve such expenditures. By the way, the Mayor votes only in case of a tie in approving expenditures. I am certain that through consultation with the City Clerk I have been able to keep the City Council, Mayor and Citizens pretty well informed about City finances. They don't always agree or like what I tell them, but, that's o.k. as that's their job as elected officials to question such statements.
I have taken out petitions for election to the office of City Treasurer in the next election. Hopefully, the people of Lincoln are pleased with my work as City Treasurer and will see fit to return me to that office for four more years.
Les Plotner
[Posted October 25, 2008]
Click here to send a note to the editor about this article.
Previous related article