Lincoln Daily News
welcomes letters of appreciation, information and opinion on matters pertaining to the community.
As a community we need to be able to talk openly about matters that affect the quality of our lives. The most effective and least offensive manner to get your point across is to stick to the issue and refrain from commenting on another person's opinion. Letters that deviate from focusing on the issue may be rejected or edited and marked as such.
.
You may also send your letters by e-mail to ldneditor@lincolndailynews.com
or by U.S. postal mail:
Letters to the Editor
Lincoln Daily News
601 Keokuk St.
Lincoln, IL 62656
Letters must include the writer's name, telephone number, and postal address or e-mail address (we will not publish address or phone number information). Lincoln Daily News reserves the right to edit letters to reduce their size or to correct obvious errors. Lincoln Daily News reserves the right to reject any letter for any reason. Lincoln Daily News will publish as many acceptable letters as space allows.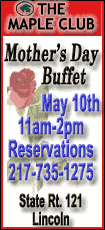 To the editor:

On April 1, the McEntire Roofing building, which housed Legends Billiards Bar, was severely damaged as a result from a truck explosion within the building. Thankfully, the McEntire employees and the Legends patrons were able to flee the building unharmed. Although, do not be fooled by the looks of a structure after a fire. Some have said, "It could have been worse." In the particular circumstances surrounding Legends Billiards Bar at this point in time, it could only have been worse if someone had been injured. As we are learning, smoke damage can be very devastating in itself. Besides having structural damage, the premises and its inventory are contaminated. As we all know, there is never a good time for a fire, but in our current situation, this was an especially bad time. Timing is of the essence.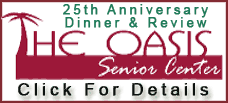 However, we wish to express our gratitude to all three fire departments for their efforts in controlling the fire. We would like to thank the firemen for their sensitivity and understanding as they allowed us to stay "just close enough" as they worked around us.
[to top of second column in this letter]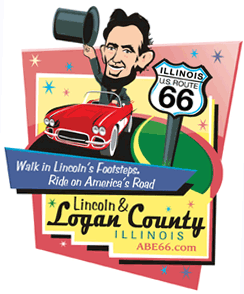 We wish to thank Julie Landers, Scott Schriber and Tyler Kelsey from Area Disposal for going out of their way to service us. We wish to express our gratitude to four local establishments for coming forth and offering the use of their pool tables in order for the BCA pool teams to finish their spring session before the national tournament in Las Vegas in May: Mirm's in Atlanta, Mr. Lucky'ss, the VFW and the Glass House Tavern, with special thanks to Mirm's and Mr. Lucky'ss.
We would like to thank all the family, friends and loyal patrons of Legends Billiards Bar who have stepped up in our time of loss, confusion, frustration and emptiness to offer your words of encouragement and hope. We wish to especially thank the following people, not only for all they said, but for all they did in the way of physical assistance: Chris Graue, Clinton Amusements, David and Amber Brainard, Dustin Tibbs, Josh DeClerck, Ed and Jamie Swinford, Scott York, Scott Buffington, Brent Bunner, Laura Routson, and Donna Hutchison. Your kindness and consideration will not be forgotten.
Gus and Nancy Otto, Dave Bixler and Steve Boch
[Posted April 18, 2009]
Click here to send a note to the editor about this letter.
Related postings from the LDN archives