Logan County gathers ideas for future growth
(Originally posted Tuesday afternoon)
In picture at left, Dan Fulscher, director of the Logan County Emergency Management Agency, stoops to read one of many ideas generated during Monday night's CEDS meeting.
Send a link to a friend
[April 29, 2009] The process of developing ideas to be included in the new Logan County Comprehensive Economic Development Strategy continued Monday evening as officials and citizens interested in the future development of the county gathered in the courthouse rotunda for about two hours.
Tom Akers of Heartland Community College led the exercise that generated, grouped and prioritized projects or ideas that would stimulate growth or enhance quality of life in Logan County.

All of the ideas would be entered into the CEDS documentation, Akers said. This would allow application to federal and state resources as funding for projects would become available in the future.
A member of the audience commented that some of the projects listed might fall more into the category of wants than what is wise, in comparison, and asked how it would be decided which projects would actually come first.
Akers explained that listing projects in the CEDS "does not usurp the normal leadership process." Leaders who are appointed or elected are still the ones who make the decisions. This is an opportunity for government leaders to hear what their constituents are concerned about. You get a pretty good representative of what people want in their community by using this process, better than by random sampling, such as telephone polling, he said.
Once the ideas were read by everyone, they were prioritized by sticker votes. Later, the ideas would be prioritized by government leaders, Akers said.
Akers said that the biggest driver would be, "Where is the money?" It comes back to what funding we can get. "We may find that in our top 10 there's just no money for any of them," he said.
This process just tells us two things, he said:
These are our top 10, and maybe they're worth doing without having grant money.

The other thing it may be telling us, at least for now, is that maybe we're shooting for the moon and it's just not going to happen right now.
Let's be smart and get the money for the ones that we can and forget the ones we can't afford or get money for, he said. "We might not be able to do the top 10, but maybe we can do the next 10. That's 10 more than we were doing before the process."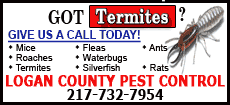 The top 10 county ideas by number of votes generated Monday evening:
9 votes -- Road improvements, including Fifth Street Road

9 votes -- Consolidate schools

5 votes -- Relocate the county fairgrounds (Akers commented that other communities that have done this saw the property value of that ground go up. Where the McLean County Fair was formerly located, businesses such as Lowe's and eating places went in.)

5 votes -- Update, rehab the Logan County Courthouse

5 votes -- Expand adult education offerings: certificate programs, retraining

5 votes -- Senior education and living center

4 votes -- Promote and market strengths as a senior living community with good health care, low cost of living

3 votes -- Transportation and industrial center

2 votes -- Improve aviation infrastructure to service larger aircraft for transportation center; increase runway lengths

2 votes -- Expand development at the northern Lincoln exit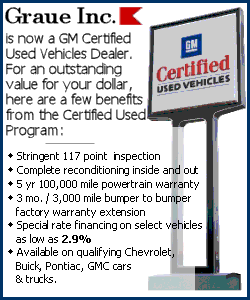 Another CEDS idea meeting, for communities to the north, was scheduled for Tuesday evening from 6:30 to 8:30 at Olympia South Elementary School, 103 NE Fifth St. in Atlanta. On May 20 a meeting for communities to the south will take place in Mount Pulaski from 6:30 to 8:30 p.m. at a location to be announced.
Joel Smiley encouraged anyone with ideas and comments to contact him at the Lincoln & Logan County Development Partnership. See information below.
[By JAN YOUNGQUIST]
Lincoln & Logan County Development Partnership, NFP
Executive Director Joel Smiley
1555 Fifth St.
Lincoln, IL 62656
217-732-8739
EconDev@LincolnLogan.com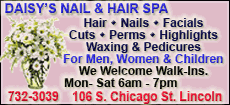 ___
CEDS is defined on the Web site of the Economic Development Council for Central Illinois as "the result of a local planning process designed to guide the economic growth of an area. A CEDS process will help create jobs, foster more stable and diversified economies, and improve living conditions. It provides a mechanism for coordinating the efforts of individuals, organizations, local governments and private industry concerned with economic development. In order for projects to qualify for Economic Development Administration assistance under its public works, economic adjustment, and most planning programs, the project must be consistent with the goals and objectives set out in the CEDS."
To read the current CEDS document for the Economic Development Council for Central Illinois, click here.
___
Related articles
On the Web