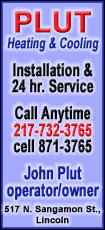 Radio-controlled airplane demonstrations
New this year will be radio-controlled airplane demonstrations. HIF member Frank Musick has arranged to host a regional remote-control club gathering. Remote-control enthusiasts from as far as St. Louis are expected to bring their remote-controlled model aircraft for flying contests and demonstrations.
In the air or on the ground
Activities for the day include airplane rides, tours of the museum, fly-bys of military aircraft and an appearance by an emergency response helicopter.
HIF member Clyde Zellers will have his SNJ trainer on display. The North American Aviation SNJ trainer was the primary pilot instruction trainer used by all branches of the U.S. military services from its delivery in 1935 throughout World War II, according to the Air Group 31 Web site.
Dedication
At noon the museum will dedicate its latest acquisition, a working World War II anti-aircraft searchlight. Doug Knight donated the 1941 60-inch Sperry to the museum this spring.
At 800 million candlepower, the searchlight is capable of shining a beam of light 5 feet wide to 30,000 feet.
Searchlights served three functions:
Spotting aircraft at night.

Their strategic placement could triangulate altitude of enemy aircraft; then fuse lengths of flak shells could be adjusted.

The intense light often temporarily blinded enemy pilots.
The spotlight is used today to gain attention for special events. A team of HIF volunteers has been trained by former operator Rick Smith to operate the light. Companies and organizations can contact the museum to schedule its rental.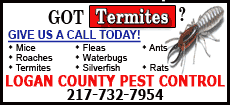 Heritage in Flight Museum
The Heritage in Flight Museum will be open all day. The museum's hangar will also be open and has several new displays that have been added over the past couple of years, including a fully operational cut-away aircraft engine enclosed in a viewable display case.
Heritage-In-Flight Museum at the Logan County Airport in Lincoln features aviation displays from all military conflicts of this century.
Housed in the Camp Ellis World War II German POW barracks that was located near Macomb.

Hosts an outdoor flight line from helicopters to carrier jets and vintage vehicles.

See the rotating beacon, still in use, that Charles Lindbergh used as a mailman when he flew the lighted airway system route from St. Louis to Chicago.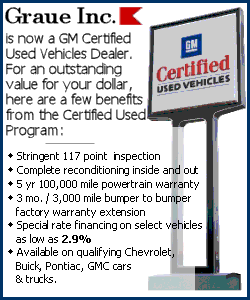 The event is sponsored by Heritage In Flight Museum. Light refreshments will be available for purchase. Parking and admission are free. Come rain or shine.
Past Airport Daze events have celebrated veterans and provided Young Eagle rides.
The Logan County Airport is owned by Logan County and operated by the county board. The airport is located on the northeast side of Lincoln.
For further information on Airport Daze, call 732-3333.
[Text from news release from Heritage In Flight Museum]
Recommended Web sites to visit before attending this year's Airport Daze:
Aerodynamics, beginners' guide and lots of info about remote-controlled model aircraft: http://adamone.rchomepage.com/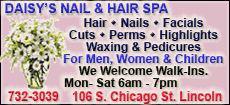 World War II Sperry searchlight: http://www.contentparadise.com/us/user/
wwii_sperry_searchlight_for_poser_product_40970
60-inch Sperry searchlight project
What would you do with a 800 million candlepower flashlight?
http://www.ftmac.org/SperryLight.htm
For more information on the SNJ-5, see http://flyawarbird.com/Pages/Warbird.html.
___
From the LDN archives:
2nd annual Airport Daze, 2008
1st Airport Daze, 2007