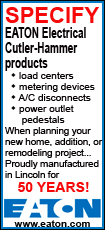 Tulowitzki lined a fastball into center field off James McDonald with one out and the bases loaded in the 10th to give the Rockies a wild 5-4 victory over the reeling Dodgers in the opener of a three-game series Tuesday night.
"We feel them coming. That is a good team," Dodgers manager Joe Torre said.
Tulowitzki's hit made a winner of Matt Herges (1-0), who pitched a perfect 10th as the Rockies (72-54), the NL wild-card leader, moved 18 games over .500 for the first time in their history.
"We look at it as all the pressure's on them," Tulowitzki said. "They're supposed to win the division. They were up by 15 1/2. We're just messing around, I guess."
Not exactly.
The Rockies are a major league-best 52-22 since June 3, when they were a season-worst 12 games under .500.
With Huston Street, the NL saves co-leader, unavailable to close against the Dodgers, the Rockies gave up two runs in the ninth, including Manny Ramirez's RBI single off rookie Matt Daley with two outs to tie it at 4.
"No matter what goes wrong early in the game, you still believe in yourself," Tulowitzki said. "Somehow we're going to turn this around; somehow we're still going to win the game. I think not only us as players get that feeling, but the fans get that feeling, people watching the game get that feeling -- and the opposing team gets that feeling."
The Rockies beat San Francisco 6-4 in 14 innings on Monday on a grand slam by Ryan Spilborghs.
Brad Hawpe and Clint Barmes homered for the Rockies and Casey Blake sent one deep for the Dodgers in a game that began as a pitching duel between Jason Hammel and Clayton Kershaw and ended with another Rockies extra-inning celebration.
"They are doing what we did at the start of the year," Loney said.
Cardinals 1, Astros 0
At St. Louis, Adam Wainwright allowed three hits over eight innings to become the National League's first 15-game winner and Brendan Ryan scored from first on Albert Pujols' one-out double in the first inning for the game's only run.
The Cardinals (73-54) have gone 14-3 since Aug. 7 and are a season-best 19 games above .500.
Wainwright (15-7) matched the Yankees' CC Sabathia for the major league victory lead. He retired 17 straight after Michael Bourn doubled to lead off the game, striking out five and walking none. Ryan Franklin finished for his 33rd save.
Giants 5, Diamondbacks 4
At San Francisco, Travis Ishikawa hit a tiebreaking three-run homer in the eighth inning after scoring the tying run in the seventh on a wild pitch. Juan Uribe homered for the Giants, who bounced back from a heartbreaking 14-inning loss at Colorado on Monday night and snapped a three-game losing streak.
Ishikawa had one extra-base hit in his previous 70 at-bats -- going a stretch of 31 games without one -- before his double in the seventh. He connected off Jon Rauch (2-2) for his ninth homer.
Jeremy Affeldt (1-1) pitched the eighth for the win.