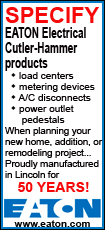 Now he'll see what it's like to face 11 guys going after him again.
Vick will make his Eagles debut in a preseason game in Philadelphia on Thursday night. The three-time Pro Bowl quarterback hasn't played in an NFL game since Dec. 31, 2006, with the Atlanta Falcons -- against the Eagles on the same field.
"I can only go off what I've seen in practice and it looks like he's moving around pretty good," Eagles coach Andy Reid said. "Realistically, it's been two years. We'll see how it works out. We'll give him a couple shots in there and see what he can do."
Vick was released from federal custody July 20 after serving 18 months of a 23-month sentence for his role in running a dogfighting operation. He signed a one-year, $1.6 million contract with the Eagles, who hold a $5.2 million option for a second season.
Vick is due to appear at a bankruptcy court hearing in Newport News, Va., on Thursday morning and will fly back to Philadelphia for the game against the Jaguars.
"He'll be here for the game," Reid said.
Reid isn't saying how much Vick will play. Donovan McNabb and the rest of the starters are slated to go three quarters, and Reid said Vick won't play in the fourth quarter. Backup Kevin Kolb, who missed the first two preseason games with a knee injury, will play the final quarter.
That means Vick could spell McNabb and be on the field with the first-team offense. It's also likely he could be used in a variation of the wildcat formation. Reid said he's not concerned about showing off such packages in a preseason game.