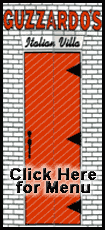 Hall of Fame center Wes Unseld, a star of the 1979 team then known as the Bullets, will be joined on the visit Sept. 5-15 by current Wizards players Caron Butler and Randy Foye, the team announced in a statement.
Also joining them will be another former Bullet, towering 7-foot-7 center Gheorghe Muresan of Romania -- one of the tallest men to ever play in the NBA.
The trip will include a series of basketball clinics, including one with last season's China Basketball Association championship team, Guangdong Hongyuan.
The visitors will travel to Beijing and the commercial center of Shanghai, along with parts of the southwestern province of Sichuan that were devastated by last year's massive earthquake.
"We thought the best way to pay homage to the anniversary of our historic trip in 1979 was to return to China, because 30 years ago it was unheard of to travel overseas with an NBA team," former coach Abe Pollin said.
The 1979 visit came at the invitation of former Chinese paramount leader Deng Xiaoping as part of celebrations of the forging of diplomatic ties between Washington and Beijing earlier that year.
That team, led by Unseld and fellow future Hall of Famer Elvin Hayes, played exhibition games against the Chinese national team and the People's Liberation Army's Bayi team. The Americans were also shown historic sites, including the Forbidden City, Tiananmen Square, and the Great Wall of China.