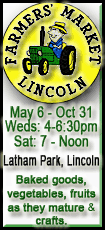 Now trying to save his career with the New Orleans Saints, Bell described his former self as an egotistical malcontent who gained too much weight and became a cancer in the locker room after the Broncos moved him from running back to fullback.
"I felt like I was betrayed and I felt like I didn't even want to play anymore," Bell recalled after practice Tuesday. "That's why I gained all that weight -- not only because I was playing fullback, but because I just didn't care and almost just let myself go.
"I don't blame them for cutting me; I would've cut me too," Bell continued. "Nobody wants somebody that's cancerous to the team with that attitude, someone that's always complaining and saying that he deserves this or deserves that. In all actuality, I don't think I deserved anything."
Bell said his new approach is to treat every day on the field as if it may be his last, which may sound cliche, but has served him well.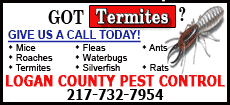 During last weekend's preseason contest against the Houston Texans, Bell gained 100 yards on 10 carries, highlighted by his 46-yard touchdown run.
The performance provided a good indication of what coach Sean Payton was talking about after last spring's draft, when he justified his decision not to select a running back by saying the answer to Deuce McAllister's departure might already be "in the building."
"He runs hard," Payton said. "He's a physical player. I think he's had a real good offseason and camp. I'm encouraged. He's in good shape and his weight is where we want it to be."
The 6-foot-1 Bell said he weighs 219 pounds now, down from as much as 233 before he was released by Denver after the 2007 season. The Houston Texans picked him up in time for 2008 training camp, but waived him a few weeks later.
He joined the Saints in mid-November last season, but played only sparingly.
In his last two seasons, he's rushed for a total of 45 yards on 19 carries, shocking numbers in light of what he did after Denver signed him as an undrafted rookie out of Arizona in 2006.
Bell rushed for 677 yards, averaging 4.3 yards per carry, and scored eight touchdowns in his first season with the Broncos. But Bell said he lacked the perspective to understand how far and how fast a player can fall in the NFL.
"My head was too high in the clouds. I probably couldn't even fit in the door," Bell said. "A rookie free-agent coming in, getting a starting spot in nine days, scoring eight touchdowns on a premier team -- I needed to get cut twice for me to be humbled and work my way back up, to be a bottom-feeder again and have that mentality. I think it was good. I think it was a blessing. It's bad that I had to learn the hard way, but sometimes that's what it takes."