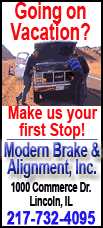 The only touchdown Arizona has scored came late in game one at Pittsburgh, with fourth-stringer Tyler Palko at quarterback.
Not to worry.
"It's preseason," All-Pro wide receiver Larry Fitzgerald said.
Once the season starts for real, Fitzgerald believes the Cardinals will be their high-flying selves again.
"We are who we are," Fitzgerald said. "We're going to throw the football around and no matter who we're going to play against we're going to get it done."
Twice in Saturday night's 17-6 loss to San Diego, the Cardinals starters had the ball inside the 15-yard line.
The first came after rookie LaRod Stephens-Howling returned the opening kickoff 89 yards to the Chargers' 7-yard line. The Cardinals made it to the 2 but had to settle for a field goal after Kurt Warner's pass intended for Anquan Boldin was knocked out of the receiver's hands by Quentin Jammer.
Then Arizona drove to the San Diego 13, but Warner's pass intended for Fitzgerald was intercepted by Antonio Cromartie.
"You want to score every time out there, especially when you're in situations like we were in last weekend, so that part's always disappointing," Warner said, "but I think we've been clicking pretty good. We've been moving the football pretty good."
Fitzgerald has only one catch for eight yards, but he said after Tuesday's practice that nothing should be concluded from what has happened in two exhibition games because the Cardinals are not putting together a game plan targeting a specific opponent.
"We're not scripting who we're going to attack. None of that's going into account," he said. "You look at the defenses we were playing, they're two pretty solid defenses. And they weren't bland. (Pittsburgh defensive coordinator) Dick LeBeau was doing things we weren't expecting for a preseason game, especially the first week."
The Cardinals were one of the best teams in the league in red zone performance last season, and coach Ken Whisenhunt said he expects the same effectiveness once the regular season begins.
"It's more to me a function of not game-planning in the red zone," he said. "If we didn't have a track record for two years of being successful in that area of the field, then potentially it would be (a concern), but I'm not at this point."
Whisenhunt noted that it's the same offensive personnel who were together virtually the entire 20 games of last season.
"They've worked together in the scheme. Our offensive line has worked together in some of our checks down there," he said. "Obviously we're not doing that in the preseason because we want to save it for the regular season."