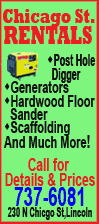 Willingham was 4-for-4 with a solo homer in the fourth off Zambrano and a three-run shot off Tom Gorzelanny in the eighth, powering Washington's highest scoring game of the season.
Zambrano (7-5), bothered by a bad back, hadn't pitched since going three innings Aug. 1. Activated off the disabled list before the game, he lasted only 4 1-3 innings, gave up seven hits and was charged with eight runs. Dukes' grand slam came off reliever Aaron Heilman and made it 9-1.
Zambrano was outpitched by the Nationals' Garrett Mock (3-5), who allowed seven hits and four runs in 5 2-3 innings, leaving after a two-run double to Geovany Soto in the sixth. Milton Bradley homered for Chicago in the seventh and Jeff Baker connected in the ninth.
Willingham's first homer broke a 1-1 tie in the fourth and the Nationals added a run on Dukes' RBI double.
The Nationals, who had lost six of their previous seven games, drove Zambrano out in the fifth. He hit Willie Harris with a pitch before Cristian Guzman and Ryan Zimmerman singled for Washington's fourth run. Zambrano then walked Adam Dunn to load the bases and then walked Willingham to force in a run, ending his night.
Heilman then struck out Ronnie Belliard out before Dukes connected on the two-out grand slam.
Nieves's sacrifice fly in the second gave Washington a 1-0 lead. He had a two-run bases-loaded single in the seventh.
Zambrano had admitted earlier that he had been lazy in his between-games abdominal workouts to keep his back strong. He also likes to take mighty cuts in batting practice and he showed why he does it when he hit his game-tying homer in the third.
Nationals' interim skipper Jim Riggleman managed the Cubs for five years and led them to 90 wins and the NL wild card in 1998, only to be fired after the next season when Chicago won 67 games.