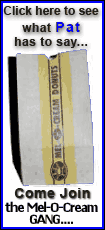 Manny Delcarmen (5-2) got one out to escape a first-and-third jam in the eighth to earn the win. Jonathan Papelbon pitched the ninth for his 30th save. He is the second pitcher, along with Billy Koch, to reach 30 saves in each of his first four seasons.
Scott Linebrink (3-6) gave up three runs on three hits in one inning. Jayson Nix had two hits, including a solo homer, for Chicago, which lost its third straight and fell to .500 for the first time since July 29.
Bay homered off Linebrink to give Boston the lead, then Nick Green singled and scored from first on Victor Martinez's double. Ellsbury's single scored Martinez to make it 6-3.
Jon Lester, who gave up just two hits in the first six innings, earned his fifth no-decision in six starts after allowing Chicago to tie the game with a wild pitch on what would have been an inning-ending strikeout. He retired 12 consecutive batters after Nix's homer before running into bad luck in the seventh.
Boston led 2-1 when Paul Konerko singled, Jermaine Dye walked and A.J. Pierzynski moved them up with a sacrifice bunt. Alex Rios hit a medium fly ball to right, and J.D. Drew's strong throw scared Konerko away from trying to tag up and score.
Lester got Alexei Ramriez to swing at an 0-2 pitch in the dirt, but it got away from catcher Jason Varitek and rolled to the backstop for a wild pitch that allowed Konerko to trot home easily while Ramirez reached on a dropped third strike. Nix hit a line drive off Mike Lowell's glove for an RBI single that made it 3-2 and chased Lester.
But Boston tied it 3-all in the bottom half when Martinez singled to score Green, who was pinch running for Jason Varitek.
Lester gave up just three runs on four hits in 6 2-3 innings. He has allowed more than three earned runs just once in his last 16 starts; in nine of those starts, he has allowed one earned run or none.
Freddy Garcia, who was signed as a minor league free agent in June and was looking for his first win since last September allowed three earned runs on five hits, striking out five in 6 1-3 innings. In his only other start this season he allowed five runs in 4 1-3 innings last Tuesday.