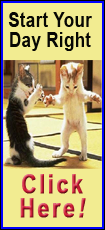 The Rockets traded Alston to Orlando and acquired Lowry from Memphis and forward Brian Cook from the Magic on Thursday, reshaping their roster for the stretch run after Tracy McGrady announced he was out for the season.
The Magic, meanwhile, needed an experienced point guard after All-Star Jameer Nelson underwent season-ending surgery on the torn labrum in his right shoulder Thursday. Nelson suffered the injury Feb. 2 and had been contemplating rehabilitation.
Alston led Houston with 5.3 assists this season, but Rockets general manager Daryl Morey bluntly said Lowry is a better player.
"Upgrading that position was a goal going into the deadline," Morey said. "We feel like we accomplished it. Kyle's going to be a guy this town really loves. He's a really tough competitor, up-tempo player, a winner."
Memphis also received center Adonal Foyle, guard Mike Wilks and the Magic's first-round draft pick in the deal. The Grizzlies drafted Lowry with the 24th overall pick in the 2006 draft.
Houston was eyeing Lowry then, but took Rudy Gay with the eighth overall pick. Later on draft night, the Rockets traded Gay to Memphis for Shane Battier, but couldn't get Lowry.
"We felt like he's a player who would fit well here, could really contribute" Morey said. "He's going to do exactly what Coach (Rick) Adelman tells him to do. We feel like it's a young player who can help us now and who we can build around for the future."
The 6-foot Lowry averaged 7.6 points and 3.6 assists in 49 games for the Grizzlies this season.
"He has been an important part of our team the last three seasons. With the emergence of Mike Conley, we decided that getting Orlando's unprotected first-round pick was a good move to make. We now will enter the upcoming draft with two first-round selections and three picks overall, likely inside the first 37 picks," Grizzlies general manager Chris Wallace said.
The three-team swap came one day after McGrady announced on his Web site that he'll have season-ending microfracture surgery on his troublesome left knee.
But Morey said McGrady will meet with another doctor this weekend in Chicago before having the procedure. While McGrady seems set on having microfracture surgery, Morey said the Rockets want to meet with him soon after his appointment to discuss all possible courses of treatment.
"I'm not a doctor, I don't know which one is the best one," Morey said. "I just believe in hearing all the options and then deciding."
The Rockets are 33-21, second in the Southwest Division, but sixth overall in the Western Conference. Brooks and Lowry have less than five years of NBA experience between them, but Morey said he didn't see the duo's youth as a drawback.
Morey mentioned the Boston Celtics, who won last season's NBA title with second-year pro Rajon Rondo starting at point guard.
"Basketball is about having the better player," Morey said. "This gets us a little younger. But as long as the player is an upgrade, we don't mind getting a little younger."
Morey said he would let Adelman decide how to split time between Brooks and Lowry.