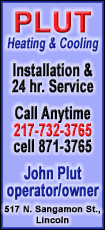 It would have been hard to match the defensive first quarter from Tuesday night against U-High. Holding a team scoreless is difficult to do and, after Kyle Young put the Railers on the board, an early Bloomington basket put that dream to bed.
Action was back and forth in a very spirited first quarter amid very streaky scoring from the Railers. Young scored Lincoln's first six points, while sophomore Nathaniel Smith hit the next five to pull Lincoln from down one at 7-6 to up 11-7.
Smith, fresh off hitting nine of the 15 shots in the 3-point shooting contest to advance to the next round, brought that confidence into the game and hit a couple of big shots to halt the Raiders' momentum. Lincoln was able to hang on to a tight 11-9 lead at the end of the first quarter.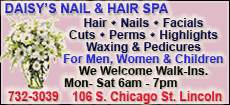 Bloomington quickly grabbed the lead back at 12-9, but the streaks continued as Jordan Nelson joined in the scoring column, hitting for six in a row -- none, surprisingly, from behind the arc. His run put the Railers back up 17-12. Bloomington refused to go away, and two 3-point plays saw the Railers fall behind again at 18-17.
As closely played as the contest had been to that point, very few at the Robert Franks Sports Complex would have believed the lead Bloomington held at that point would be their last of the game and their season. Junior Ben Brackney, who had been on the bench since picking up two early fouls in the first three minutes of the game, also got on a roll.
Brackney scored six in a row by draining two 3-pointers and putting Lincoln up 23-18. Layups by Jordan Nelson and Louie Schonauer extended the lead at halftime to 27-18. The potential was there for more at the end of the half, but an attempted 3 from Schonauer fell short after Schonauer was hammered in the corner, but, to the disbelief of the coaching staff as well as the Railer Nation in attendance, no call was made.
The third quarter was certainly not a thing of beauty, but the intensity picked up on both sides, especially Bloomington, as they tried to prevent their season from ending. Only eight points combined were scored in the quarter, but six of those came from the Railers (28-4). The only 3 of the night from Jordan Nelson, a basket from Kyle Young and a free throw from Wes Neece made up the points for Lincoln, while the Raiders were held to a single basket from James Monroe, the game's leading scorer with 15.
Defensively, Lincoln forced Bloomington (12-14) into turnover after turnover, including a nice play from Jordan Nelson, drawing a charge as the Raiders tried to get back into the contest.
Bloomington tried to play more physically. However, their aggression put Lincoln on the free- throw line very early in the contest. The Railers were shooting one-and-bonus starting at the 2:06 mark of the third quarter.
Bloomington's top player, D'Mitri Riggs, was a topic of discussion leading into the game. However, the Lincoln defense clamped down on Riggs, holding him to just five points in the first half and only four free throws in the second half. "We knew where he was out there," coach Neil Alexander said. "We left the middle open a little bit to pay more attention to Riggs. That may have meant we gave up some in the middle, maybe too much, but it kept Riggs in check."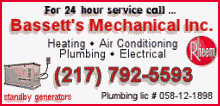 The Railers carried a 33-20 lead into the fourth quarter, and it seemed that as long as they took care of the ball and made their free throws, it would be on to Decatur next week.
Oh, but wait, did somebody say make free throws?
One of the areas that had been a concern over the past few games was free-throw shooting. One could say that aspect cost the Railers both games this season against Southeast, and they were only shooting 45 percent over the past two games. Some may doubt Bloomington coach Jamie Codron's strategy, but Lincoln was going to have to prove it at the line.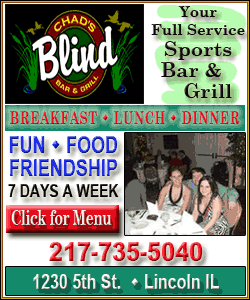 And prove it they did. Lincoln hit 16-of-18 from the line in the fourth quarter and 17-of-21 for the game to put the Railers into the win column. Ben Brackney, Nathaniel Smith and Louie Schonauer combined to go 15-for-16 in the quarter to help put the Railers into a midweek contest with Decatur MacArthur.
This was a total team effort. Two down and five to go for the ultimate prize. You can rest assured, however, that this team is not going to worry about anyone except Decatur MacArthur.
Jordan Nelson and Ben Brackney led the way with 12, while Kyle Young played his usual solid game with 10 points and a nice defensive effort inside and on the boards. Louie Schonauer and Nathaniel Smith chipped in with nine, while Wes Neece added the other point. Kyle Frick didn't score but played a huge role defensively, especially when Brackney left early with foul trouble. Alex Anderson was also held scoreless, but he, too, did a nice job on defense, keeping check of the much quicker Raiders.
Let's not forget about the crowd. An unbelievable turnout by the Railer Nation turned the gym at Bloomington High School into what seemed like Roy S. Anderson North. A large turnout of fans, parents and the ever-entertaining student section (that is a compliment, trust me) must have made Bloomington feel as though they had made the trip on I-55 for the contest. Great job, fans, and hope to see all of you and more in Decatur.
Lincoln will be in action on Wednesday night in the sectional semifinal at Decatur Eisenhower High School. Their opponent will be the Generals of Decatur MacArthur. The contest is scheduled to tip at 7:30 p.m. and, as always, you can catch the game on WLCN-FM 96.3 and here at lincolndailynews.com.
___
LINCOLN (53) -- Nelson 5 1-2 12, Brackney 2 6-6 12, Young 5 0-1 10, Schonauer 2 5-6 9, Smith 2 4-4 9, Neece 0 1-2 1, Turner 0 0-0 0, Frick 0 0-0 0, Anderson 0 0-0 0, Coyne 0 0-0 0. Team 16 17-21 53.
3-Point FG: Team 4 (Brackney 2, Nelson, Smith).
Bloomington (40) -- Monroe 15, Riggs 9, Dunn 7, Burge 6, Nickrent 3.
End of first quarter -- LCHS 11, Bloomington 9
Halftime -- LCHS 27, Bloomington 18
End of third quarter -- LCHS 33, Bloomington 20
Other notes:
As mentioned earlier, Nathaniel Smith hit nine shots in the 3-point shooting contest to advance to the next round. Cameron Turner and Brant Coyne did not make enough to move on with Smith.

Our condolences go out to Wes Neece, his parents, Scott and Amy Neece, and his sister, Abby, on the passing of his grandfather (Amy's father) Donald Payne. Mr. Payne died Thursday at his home. More information can be found in the obituary section here at www.lincolndailynews.com.
[Special report by JEFF BENJAMIN]