Lynx coach Whiteman: Teamwork and preparation lead to success

Send a link to a friend
[March 16, 2009] Coach Kirk Whiteman returned to Lincoln College last July to lead the men's basketball program, proclaiming to the press that "if it ain't broke, don't fix it." As a full gym watched Whiteman oversee an uncomfortably slow first half of the regional final on March 10, there were probably some who wondered if he might revise that philosophy. With a familiar air of anxious composure, Whiteman waited with a growing unease until the game clock read 9:01 in the first half, when his team scored its first basket in its eventual 58-46 win over Illinois Central College.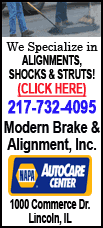 The second half of the regional game revealed one of the greatest strengths that the team has acquired this year -- the value of teamwork. Working within a fairly small squad, Whiteman asserts that all of the players, but especially the five sophomores, have learned that playing together for the good of the team is what has propelled the group to a successful season.

As they head to the national tournament in Danville this week, Whiteman believes that consistent preparations will continue to bring them the most success. Sophomores Darius Adams, Bryce Davis, Brandon Farmer, Don Gavin and Ethan Neitzel are as new to the national competition as their freshman counterparts Cortez Augusta, Cody Jackson, Steven Hines and Chris Ware. Assistant coaches Cory Farmer, Ryan Cross and Brian Dunaway, however, are seasoned in tournament competition from both playing and coaching perspectives.

According to Whiteman, the noticeably vocal assistant coaches are invaluable to him. He describes his staff as possessing an "it" factor that stems from their individual talent and passion for the game, as well as connections to other programs steeped in basketball tradition, such as the legendary Railers of Lincoln Community High School.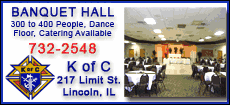 Whiteman admits that there is a big jump in responsibility as head coach versus his tenure as longtime assistant to former Lincoln College head coach B.J. McCullum. Having experienced basketball in a variety of roles, including as a star high school and collegiate player, successful assistant coach, and now in charge of the Lynx squad, Whiteman has also absorbed athletic excellence from growing up with a coach for a father. Both Kirk and his younger brother have followed in their father's footsteps by playing for, coaching and directing athletic programs at a variety of scholastic levels. When asked what sports figure most significantly influences his approach as an athlete and coach, Whiteman immediately responds, "My dad."
So how does one grow to be a successful coach? "Coaching is a profession of thieves," Whiteman sheepishly admits. He stresses that a good coach borrows the best of what he's known and leaves the rest. He hopes that his program will always be a vehicle that his players can use to grow as people and as athletes.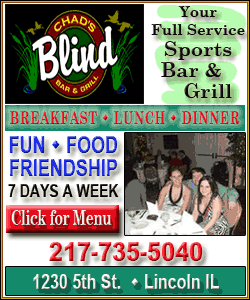 Kirk and his wife, Angie, are no strangers to the Lincoln College family. After a short hiatus in the private sector, why did Whiteman return to coaching at Lincoln College? Having the opportunity to oversee a program steeped in successful tradition is part of the draw. The close-knit, supportive academic atmosphere that provides valuable opportunities for his student-athletes is another benefit of being at Lincoln College, Whiteman asserts. He indicates that the atmosphere of Lincoln College creates a healthy expectation for success both athletically and academically that can propel his players to the next stage in their lives.
Whiteman is excited for the upcoming completion of the Lincoln Center so that more of the Lincoln community can enjoy the developing talents of current and future Lincoln College student-athletes.
As a person who obviously values tradition, does Whiteman expect his own young children to follow in the family's athletic tradition? Not unless that is their passion. Whiteman hopes that by example he relates to his children, Kameron, Brody and Piper, "to do the best that you can do," no matter what the activity. At nationals this week, Angie Whiteman will undoubtedly be telling their children to cheer their father on with that same philosophy.
[By KARIN FRANZ, Lincoln College]