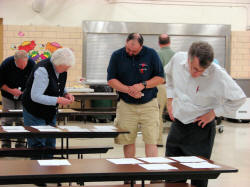 Street repairs, good drinking water and drainage top 'want' lists in northern Logan County

Send a link to a friend
[May 01, 2009] On Tuesday evening, citizens from the northern communities of Logan County were invited by the Lincoln & Logan County Development Partnership to meet in Atlanta. The purpose was to generate ideas that would go into the new Logan County Comprehensive Economic Development Strategy. The documentation will become part of a regional compilation with the Economic Development Partnership for Central Illinois. When completed, the Logan County CEDS will come under the management of the Logan County Regional Planning Commission.
Pictured left to right: Logan County Regional Planning Commission member Dave Evans, Atlanta Ward 3 Alderwoman Billie J. Cheek and Ward 2 Alderman Matt Clemmons cast last votes, as Joel Smiley, Lincoln & Logan County Development Partnership executive director, reviews idea sheets.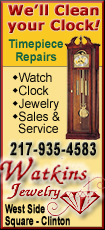 Local government representatives have been encouraged to attend one of the four meetings open for public participation. Everyone in attendance is encouraged to submit ideas specific to their community for growth, maintenance or improvements.

The meetings that took place for the city of Lincoln and for Logan County were attended by a mix of elected and appointed officials, as well as the general public.

As it happened, the participants who turned out in Atlanta were all elected officials with one exception, who was an appointed official. Mayors Fred Finchum from Atlanta, Tom Anderson from Hartsburg and Joseph McCormick from San Jose were present. Other attendees included several Atlanta aldermen and Dave Evans from the Logan County Regional Planning Commission.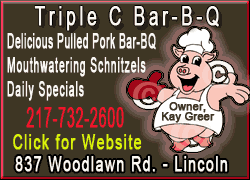 The Lincoln & Logan County Development Partnership has sponsored the meetings, with Tom Ackers from Heartland College acting as facilitator and Joel Smiley, development partnership executive director, and Bill Martin, development partnership and county board member, assisting the process.
Each community voted for its own ideas. Participants were provided a limited number of stickers to vote, but could vote more than once on any proposed idea to show importance. San Jose and Hartsburg each had only one representative present for the evening.
What do Atlanta, Hartsburg and San Jose see as possibilities in their future?
Atlanta
12 votes -- Broadly: street repairs and resurfacing; curbs, sidewalks and gutters

8 votes -- Take a focused approach rather than shotgun approach at economic development for certain industries. (Akers agreeably complimented this, but cautioned not to do it exclusively. You're going for one thing, great, but don't miss out on other options. You want to keep a foot in each camp. Atlanta is blessed with great highway access. So, warehousing might be a natural.)

5 votes -- Extension of drinking water supply

3 votes -- Look for new water supply

3 votes -- Municipal 18-hole golf course
Hartsburg
3 votes -- Drainage for low-lying areas
San Jose
3 votes -- Take the shotgun approach toward economic development.

Akers agreed, saying they did this in Centralia and it worked very well. This is a good approach, but also lean, though not exclusively toward a best shot. Everything is always changing, so be ready to change.

A participant said, "There's nothing there, so, something's got to come in."

Akers told how he has been surprised a few times driving around the country and in a little town there will be a plant. He recognized that happens because there was a plan.
A number of votes -- Water main project
The above projects were the biggest vote-getters.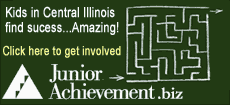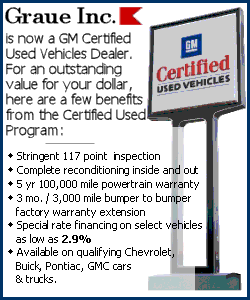 Documenting the stated goals and objectives enables elected leaders to plan for the future. Having ideas in the CEDS opens opportunities to tap into federal funding as they would become available or to possibly qualify for low-interest government loans for future projects.
Bill Martin said that it was already in his plans to get around the county to visit communities as both a development partnership representative and county board member. He offered that if there would be interest in any of the communities, he would host a shorter version of the same process, which might get more of the people from those communities involved.
Akers commented that while the number of participants was a little shy, he thought that the ideas were as plentiful and diverse as those that came from the larger groups. He supported Martin's offer, saying that it could generate more ideas. "It's all about being prepared," Akers said.
The community of Emden had another function scheduled for that evening. Officials responded that they would attend the Mount Pulaski meeting, which is set for May 20.
[By JAN YOUNGQUIST]
For more information, contact:
Lincoln & Logan County Development Partnership, NFP
Executive Director Joel Smiley
1555 Fifth St.
Lincoln, IL 62656
217-732-8739
EconDev@LincolnLogan.com
___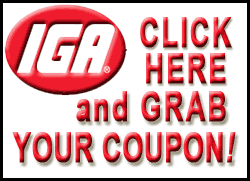 Related articles
___
On the Web
CEDS is defined by the Economic Development Council for Central Illinois as "the result of a local planning process designed to guide the economic growth of an area."
"A CEDS process will help create jobs, foster more stable and diversified economies and improve living conditions. It provides a mechanism for coordinating the efforts of individuals, organizations, local governments and private industry concerned with economic development. In order for projects to qualify for Economic Development Administration assistance under its public works, economic adjustment and most planning programs, the project must be consistent with the goals and objectives set out in the CEDS."
To read the current CEDS document for the Economic Development Council for Central Illinois, click here (PDF).