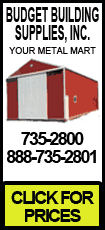 This was the fourth and last major meeting conducted by the Lincoln & Logan County Development Partnership. Once the CEDS has been developed, it will be maintained by the Logan County Regional Planning Commission. The development partnership voluntarily stepped forward to assist with the CEDS, as it is a critical component in development and progress for our communities. The CEDS is particularly important to have in place when federal funding is needed for big projects.

Previous meetings accumulated input from the city of Lincoln, the county of Logan and northern Logan County communities.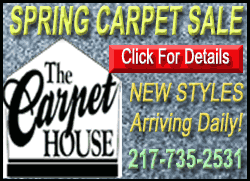 Tom Akers from Heartland Community College once again facilitated the brainstorming session. He told participants that each of their contributions was important.
Akers fully believes that it is important to adopt a position like the Boy Scout motto in the 1960s: "Be prepared." He had a number of examples of how other communities had prepared, and it was only because of that preparation that when the money became available, they were able to act.
Having many ideas listed and ranked by priority in the CEDS is good, Akers said. "Reality: Money comes out for something like a water project; we're going to go after that," he said. "That's how it shakes out."
On the opposite foot, he said that for areas that aren't in the CEDS, nobody gives them the time of day. "We want to be beyond ready, more than shovel-ready," he said.
Mount Pulaski's top choices:
6 -- Wind energy generation

5 -- Water system

5 -- Walking and bike trails

4 -- Wine distribution center

4 -- Increase retail stores that are compatible with current businesses

4 -- Increase the size of the medical center

4 -- Renovate Spring Street, the primary street into town; connects to Route 54

3 -- Improve the consistency and quality of the power supply; decrease the number of blackouts

2 -- Add TIF or enterprise zones that would entice businesses to expand or bring new business
Other additional ideas are to increase recreational activities for youth; expand community services, such as transportation for senior citizens; create a ready-to-inhabit industrial park; or to furbish the historic courthouse.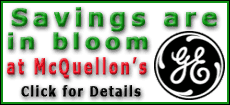 Emden was most concerned with getting its sewer system renovated.
At the conclusion of the gathering, development partnership director Joel Smiley thanked Akers for his help, which was mostly volunteer. Smiley also acknowledged Bill Martin, whose work over many years has gotten the CEDS process to where it is today.
[By JAN YOUNGQUIST]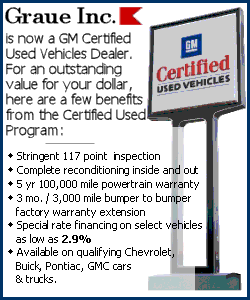 For more information, contact:
Lincoln & Logan County Development Partnership, NFP
Executive Director Joel Smiley
1555 Fifth St.
Lincoln, IL 62656
217-732-8739
EconDev@LincolnLogan.com
___
Related articles

CEDS access in motion, opens avenue to federal development funds
___
On the Web
___
CEDS is defined by the Economic Development Council for Central Illinois as "the result of a local planning process designed to guide the economic growth of an area."
"A CEDS process will help create jobs, foster more stable and diversified economies and improve living conditions. It provides a mechanism for coordinating the efforts of individuals, organizations, local governments and private industry concerned with economic development. In order for projects to qualify for Economic Development Administration assistance under its public works, economic adjustment and most planning programs, the project must be consistent with the goals and objectives set out in the CEDS."
To read the current CEDS document for the Economic Development Council for Central Illinois, click here (PDF).