Richard Petty, the seven-time Cup champion and NASCAR's all-time wins leader, was the second inductee revealed by current NASCAR chairman Brian France, who received the five envelopes one at a time from an independent accounting firm.

Next up was Bill France Jr., son of the NASCAR founder who spent nearly 30 years at the helm of America's top motorsports series.

"When I seen the two Frances was in, I knew I didn't have a chance," Pearson said moments after the ceremony ended.
The final two nods instead went to Dale Earnhardt, NASCAR's other seven-time champion, and Junior Johnson, a former driver and car owner whose early days of running moonshine through backroads of North Carolina stands as a symbol of NASCAR's start.
Pearson's exclusion surprised many, including Petty.
Ushered into the ballroom moments after the inductees were announced, the King had to be told who had been selected with him for next May's induction ceremony.
"That wouldn't have been my pick," he said.
Decided upon by a panel of 50 NASCAR executives, journalists, former participants and one combined fan vote from NASCAR's official Web site, the voters had a list of 25 nominees to consider. Petty, who was not on the panel, said he made his own list and had Pearson as his top pick.
"Anybody that won 105 races and didn't make the cut -- somebody ain't adding right," Petty said of Pearson.
Known as the "Silver Fox," Pearson ranked second only to Petty's 200 victories on NASCAR's all-time win list. The three-time Cup champion had a winning percentage of 18.2 percent in a career that spanned 27 years -- but never a complete season.
Had he ever run a full schedule, many believed he could have challenged Petty's marks.
It was hard to tell if Pearson felt snubbed. He spoke for less than a minute after the ceremony, citing the need to get fellow nominee Cotton Owens home to his ailing wife.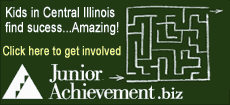 "The same people don't like everybody," Pearson said. "So there got to be some people voting for other people. If they don't like me, they're going to vote for somebody else anyway, so that's all right. I'm happy."
The differing opinions created a strange dynamic through the convention center, where the voters gathered earlier Wednesday to debate the nominees before a secret ballot. As many of NASCAR's pioneers discussed the selections, six women clad in black dresses, dark sunglasses and fake Earnhardt-like mustaches distributed invitations to a celebratory reception hosted by Earnhardt's widow, Teresa.
Some of the voters lingered and described an emotional two-plus-hour meeting that was moderated by NASCAR spokesman Jim Hunter. A presentation was made for each of the 25 nominees, and then the floor was opened for discussion.
"It was a meeting like I've never been in in racing, because I think everybody wanted to do the right thing and I think NASCAR was really nervous about the two Frances getting in," said voter Humpy Wheeler, longtime motorsports executive.
"There was definitely a division there of people who felt 'Hey, lets get the guys in that started this thing first, and then we'll move on from there.' That was argued about."
France Sr., widely known as "Big Bill," began as a promoter of beach racing in Daytona Beach, Fla., until he gathered several principals at the Streamline Hotel to form a governing body that became NASCAR.
Regarded as one of the most influential figures in the history of American motorsports, he ruled with an iron first from NASCAR's first race in 1949 until his 1972 retirement, when he handed control over to his son, Bill Jr.
"Billy" France led NASCAR through a period of extreme growth and was at the helm as the sport began to push past its Southern roots to become a national series. He held the top role until 2000, when he handed control to current president Mike Helton as he battled cancer.