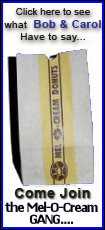 Indianapolis signed veteran Matt Stover to replace Vinatieri, who had a piece of cartilage removed during the surgery.
The bigger surprise was Johnson. It's the second time he has been released by the Colts in 13 months. He was let go in September 2008 following an arrest on drug possession charges, and the Colts run defense struggled the rest of the season.
The Colts did not immediately why they released Johnson, who had nine tackles in Indy's first five games. Indy re-signed Johnson in May, part of an attempt to beef up the undersized middle of their defensive line.
On Monday, Johnson told reporters everything was "going great" and there were no internal problems. Indy's defense, which ranked in the bottom third of the league in run defense last season, is now ranked No. 15 and the Colts are 5-0.
Defensive tackles Daniel Muir and Fili Moala are expected to get more playing time, and the Colts could use defensive ends -- Raheem Brock, Keyunta Dawson and Eric Foster -- at tackle, too. All three have made starts at tackle in the past.
Vinatieri, the best clutch kicker in NFL history, did not appear to be hurt when he was kicking Sunday night at Tennessee. He made a short field goal midway through the fourth quarter to close out the scoring in a 31-9 rout. He did not appear to be hit by any players on the kick, nor did he appear to limp off the field.
Vinatieri did have surgery on his right hip and his right knee this summer, causing him to miss training camp. He is best known for making two winning kicks in the Super Bowl as well as the tying kick and winner in the "Snow Bowl," a playoff game that helped the New England Patriots win their first Super Bowl title.
Clearly, the Colts expect him back this season because Vinatieri was not placed on injured reserve.