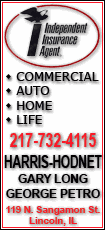 Limbaugh was to be a limited partner in a group headed by St. Louis Blues chairman Dave Checketts. Checketts said in a statement Wednesday that Limbaugh's participation had become a complication in the group's efforts and the bid will move forward without him.
Checketts said he will have no further comment on the bid process.
Limbaugh's bid ran into opposition within the league Tuesday when Colts owner Jim Irsay vowed to vote against him. Commissioner Roger Goodell said the commentator's "divisive" comments would not be tolerated from any NFL insider.
Limbaugh resigned from ESPN's Sunday night broadcast team in 2003 after he made remarks about Eagles quarterback Donovan McNabb that were seen as racially insensitive.