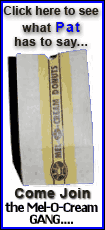 The three-member Mahomet Valley Water Authority met Tuesday afternoon at the DeWitt County Building and was confronted by the president of the WATCH Clinton Landfill organization, Matt Varble, for an apparent lack of concern over the proposed chemical waste landfill at Clinton Landfill. The water authority, comprised of representatives from DeWitt and Piatt County, has yet to take a stance on the ongoing landfill issue. Varble insisted that the sole purpose of the panel is to protect the water supply of the two counties, which he feels the chemical waste landfill directly threatens.

After lengthy discussion on its perceived inaction on the issue, the board appears to be willing to pursue a stance against the chemical waste permit being considered by the U.S. Environmental Protection Agency. Randy Toohill, treasurer, indicates that the water authority will have a special meeting Sept. 30 to further discuss the issue and potentially retain legal counsel to challenge the permitting process.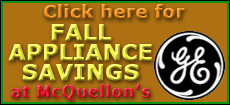 DeWitt County Board member Dana Evans appeared at the meeting to lend his support to WATCH's concerns over the proposed introduction of higher concentrations of PCBs at Clinton Landfill. He believes the water authority has an obligation to take a stand on the issue.
In a letter to the media late last week, Varble called for the resignation of certain trustees on the water authority board. He says Tuesday's decision by the authority to investigate legal counsel against the proposed waste permit could delay further calls for resignations.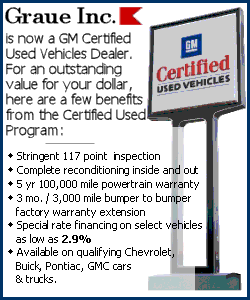 In two nonbinding referendums last year, close to 75 percent of DeWitt County voters cast ballots against the proposed chemical waste permit. The DeWitt County Board acquired an expert analysis of the permit, and the analysis was also against the permit. However, the U.S. EPA continues to consider the request by Peoria Disposal Co. An EPA-sponsored public hearing on the issue has yet to take place or be announced.
The Clinton Landfill is located over the Mahomet Aquifer. The Mahomet Aquifer is a vast underground lake supplying water to the counties of Logan, Cass, Tazewell, Peoria, Woodford, McLean, DeWitt, Piatt, Macon, Champaign, Iroquois and Vermilion.
The Logan County Board, with concerns for the contamination of the aquifer, has gone on record as being against the allowance of a proposed chemical waste landfill in Clinton.
The Mahomet Valley Water Authority will next meet on Sept. 30 at 6 p.m. at the DeWitt County Building. That meeting is open to the public.
[Text from file received from WATCH; LDN]
Past related articles