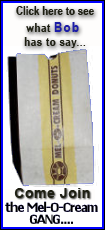 And, LDN is still unique in that it is totally self-sufficient. There are no grants or awards supporting the publication; it does not belong to CCA or any other more profitable business. The stand-alone newspaper relies on advertising for its support and offers its circulation to the world free of charge. And, it is very well-read with approximately 11,000 unique visits per day, with each visitor accessing an average of at least six articles per edition.

While Jan Youngquist has always been involved in CCA to a certain degree, she found her best fit in Lincoln Daily News.

She explained that when Jim came up with the idea of an online newspaper, she was really excited about it. She felt that the community needed another option for news, and while she admitted that at the time she didn't know much about how to go about it, she was more than happy to dive headfirst into the world of journalism and figure it all out.

Over the years the paper has evolved and improved in leaps and bounds.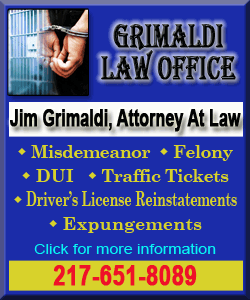 As the "engineer" behind the scenes, Jim deals with the physical appearance of the website and its functions. From "click on" headlines that go to full-length articles, to tabs at the top of the front page that move to the various sections, to "click to enlarge" photographs and the publication's latest innovation, the "flip-book," Jim Youngquist has been the technician behind the scenes who makes all these options available for the reader.
In the first nine years, Jan managed the content side, which included stringer writers, and she wrote local hard news. Her primary "beat" reporting was on city and county government, as well as breaking news.
As the paper has grown, so has the staff. One employee has been there from day one, and Jim and Jan heavily credit her for helping to make LDN articles top-notch. Serving as copy editor, Mary Krallmann makes grammatical corrections, stylizes information to industry practices and arranges the article to make the most important details "pop" for easier reading. Her attention to detail and computer skills help put the polish on articles, and she makes it easier for readers to move from one article to another or one section to another through links.
The addition of Karen Hargis as advertising manager in December of 2007 anchored the production and fueled LDN's future.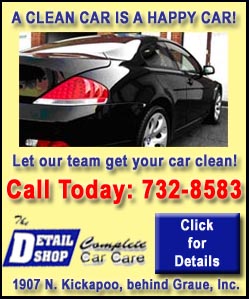 In June of 2008 Mike Fak took over the managing editor portion of Jan's job. Mike also broadened LDN's connections to the community as its public relations person, as well as contributing articles that use his upbeat writing style to promote business and declare "good news" items.
Soon after Mike began, Nila Smith took over the city beat. Nila also covers law enforcement, business, events and takes assorted other writing assignments.
Nila's versatility has gradually been discovered, and she now performs several functions in the office, the newest being support staff for publication production.
Tim Fak joined the technical production staff 2 years ago, not only relieving some of Jim's workload, but also bringing a renewed spirit of determination and joy to the office.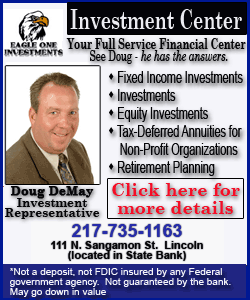 From the beginning LDN has been blessed with excellent contributing writers. Currently Jo Hilliard. our Spiritual Life editor and Phil Bertoni give us the reports and pictures that are important to Mt. Pulaski residents. Deb Rohrer, our Food Editor continues to improve our food section every week. Candra Landers and Janelle Woolard write great human interest stories. Jeff Benjamin does a tremendous job covering Railer basketball and this summer Lindsey Boerma has contributed excellent copy.
With readers sending in important information and community pictures LDN is able to capture the news in our community like no other media.
As an example of its commitment to the community, in 2009 LDN broke all kinds of records in its coverage of the Logan County Fair. Reporters and photographers were on the fairgrounds every day of the fair. The paper published 212 full-color pictures of events, participants and those in attendance.
Also included in the fair coverage were articles about the organizers, longtime attendees and vendors, a special diary of a fair queen contestant, and pages of competition results.
Remarkably, the plans being laid will make this year's coverage even better.
Earlier this year the paper also stepped out of its online-only box and did its first print publication. Geared specifically to the farming community, the special printed edition of the Logan County Farm Outlook was distributed at the Ag Day Breakfast sponsored by the Lincoln/Logan County Chamber of Commerce.
While some may think that the paper has gone as far as it can go, that there is perhaps nothing left to improve, the Youngquists probably would not agree.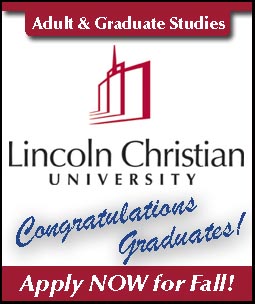 While no one is saying what the next move might be, rest assured there is going to be one.
The fact that all three businesses owned by the Youngquists continue to evolve and adapt to changing times may be something that factors into their success as well.
In this computer age, which compared to telephones and televisions is still a relatively new innovation, there is still much to learn, much to improve and much will change.
Jim Youngquist studies all of this, from the physical computer to offerings in Internet service to website design for the paper. It all changes daily, and keeping up with those changes is vital to the success of these businesses.
So, in the end, 25 years later, did the Youngquists make the right decision when they decided not to go into the mission field? They believe they did because they believe that God is still with them in their efforts today.
Jim put it quite simply: "There were plenty of times when we should not have made it ... but we did. God is still in it."
[LDN staff]
Previous articles in series
Computer Consulting Associates celebrates 25 years