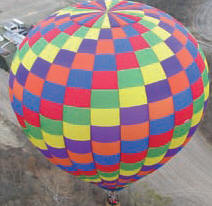 Steve Haase
Steve Haase said he got into ballooning by crewing at the Danville Oldsmobile Balloon Classic in Danville. He crewed for numerous balloons from 1988 until he bought his first In the Dog House balloon in 1994. He received his private license in 1997 and his commercial license in 2000. After receiving his commercial license, he bought his present balloon: In the Dog House, Again. He has been flying at numerous balloon events since that time and loves to see people's reactions when they take their first balloon ride.
His balloon is sponsored by Castle Manor.
___
Tom Eismin
(pronounced like ICE-MIN)
Tom is a professor of aviation technology at Purdue University. He has been flying fixed-wing aircraft since he was 16 years old and has been a hot air balloon pilot for over 15 years. His balloon Blue Magic is an Ultramagic racer. He lives in Lafayette, Ind.
His balloon is sponsored by Lincoln Chrysler Dodge Jeep.
___
Jim Ireland
Pilot Jim Ireland is a commercial LTA pilot who has been flying balloons since 1989. He and his wife, Nancy, who is crew chief, participate in balloon events throughout Illinois, including Galesburg, Centralia, the Quad Cities and Macomb. They have also flown in the Albuquerque Balloon Fiesta in New Mexico. Ballooning is a family affair: daughter Brenda crews for them and daughter Sherry is a commercial pilot who flies in the Atlanta, Ga., area. The Irelands are members of the Balloon Federation of America and Balloon Association of Greater Illinois.
One ballooning highlight occurred in 1996 when Jim flew 232 miles in four hours -- taking off in Macomb and landing south of Bloomington, Ind.
It is the joy of the faces of children of all ages and the camaraderie that make ballooning special for the Irelands.
The balloon is sponsored by State Bank of Lincoln.
___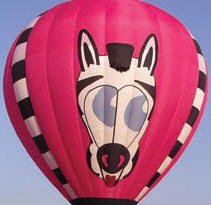 Dean Carlton
Pilot Dean Carlton is a commercial pilot from Danville. Dean and the Ca-Zoo crew started flying balloons in 1997. His local crew consists of a large extended family and a close association of friends -- the Danville Balloon Group -- that crew together for six local balloonists. Dean's wife, Angela, is the crew chief, and children Ryan and Kelli crew for this colorful balloon.
Dean and some friends have developed an informative crew training website, www.cazooee.com, which he uses to provide his out-of-town crew some advanced training before rallies. Competitively, Ca-Zoo has won first place at prior Quincy, Lincoln and Peoria festivals in Illinois, and in Muncie, Ind.
Dean is also the founder of the annual Les Nessman Memorial Turkey Drop event each Thanksgiving in Danville, in which rubber "turkeys" are dropped from balloons onto targets, in "WKRP in Cincinnati" style.
In 2002, Dean had the opportunity to take Capt. James Lovell Jr., commander of Apollo 13, for his first balloon flight.
The balloon is sponsored by Illinois American Water Co.
___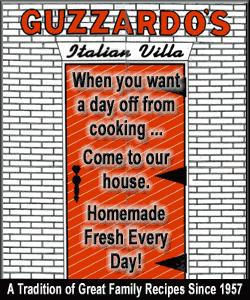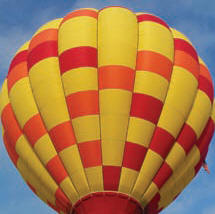 Tim Cloyd
Tim Cloyd is a railroad engineer who hails from Runnells, Iowa. He enjoys family genealogy along with traveling. Tim has flown two long-jump flights of 110 miles and 124 miles with a top speed of 75 mph. He loves to fly year-round.
The balloon is sponsored by Merrill Lynch, Summer-Graue Group
___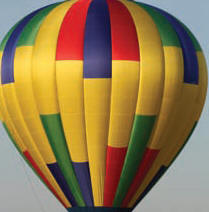 Randy Conklen
Pilot Randy Conklen is a central Illinois native from New Holland. Randy became active in ballooning after crewing with other Lincoln balloons in 1999 following the Lincoln Art & Balloon Festival. Randy and his son, Reid, purchased a balloon in early 2000 and both of them started training. Randy received his private license in the fall of 2000 and commercial license in the summer of 2002. Reid also received his private license in the summer of 2002. Partnering with other Lincoln pilots, they fly mostly for sport in the Lincoln area and attend a few balloon festivals each year.
The balloon is sponsored by Lincoln/Logan County Chamber of Commerce.
___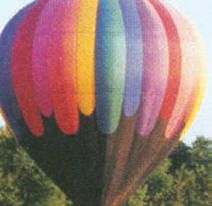 Michael England
Pilot Michael England was born in Galesburg and grew up in Galva. He began flying balloons in 1979 in Charleston while working as a farm business farm management field man for the University of Illinois. He moved to Arizona in 1994 to fly balloons for a living. He flies 12 passenger balloons daily over the desert. Michael is currently the president of the Arizona Balloon Club.
The balloon is sponsored by Walmart.
[Text from file received from the Lincoln/Logan County Chamber of Commerce]
Previous in series