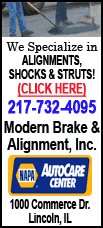 Like so many other teachers in area districts, Vickie has roots in Logan County. She was born in Lincoln and raised on a farm outside of Beason. When she was 6 years old, her family moved to a house on Airport Road and she attended Chester-East Elementary School. After graduating from Lincoln High School, she continued her education at Lincoln College and graduated from Illinois State University.

Her first position was for one year as a part-time kindergarten teacher for District 27.

Then she accepted a position at West Lincoln as kindergarten teacher and as the art teacher for kindergarten-eighth grade. Her mother was a cook at the school when Vickie started.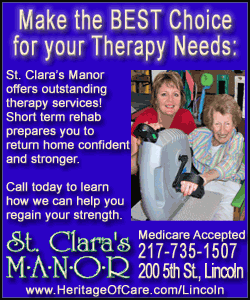 "I started teaching when Mr. Connolley was with the district," Vickie said. "They named this road after him. He was a nice man. I remember even then how well the staff got along and cared about each other like a family."
When her husband was transferred to a Bloomington position, the family moved to Heyworth and Vickie stayed home for five years raising her daughter and son. When she returned to the West Lincoln classroom in 1984, she taught first grade. She was there for several years before the school consolidated with Broadwell in 1992.
"It was a good fit, putting the two small districts together," Vickie said. "This environment is like a small community school, and I think the Broadwell families have received the same experiences here that they would have had as an independent school."
"We've had some good times here," Vickie said, "like the basket class the teachers formed with a parent as the instructor. The parent was with PPG and received a transfer to Pennsylvania, so our basket class eventually ended. But it was fun while it lasted."
"My family has had health problems, over the years," Vickie explained, "and the WL-B family has kept us in its prayers and thoughts, fixed food, and pitched in to make our lives easier. One parent transported me to radiation and tests when it was necessary for recovery. We have been through a lot, but other teachers have been through hard times, too. Every time, the rest are there to help out, give support and offer assistance. It is a family here, no doubt about it. Probably closer than some biological families."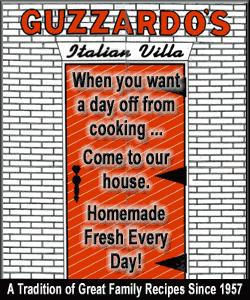 What is going to be the best part of retirement for Vickie Bruce? The grandchildren -- two little girls who are close and a little boy out of state. Vickie's daughter and her family live in Cleveland, Ohio, and she teaches Spanish. Vickie's husband, her son and her daughter-in-law work at State Farm in Bloomington. Her husband will retire in two years.
"I always liked summer," Vickie said, "and sometimes I tutored in the summer. I might do that again. I have a friend at Abraham Lincoln Memorial Hospital and I've thought about volunteering there.
"My husband and I still have our parents, and sometimes that is not the case when you reach this part of your life," Vickie continued. "We want to spend more time with them, too.
"Also, we have a house at the Lake of the Ozarks. It's a five-hour trip, but worth it. We haven't been able to spend as much time there as we would have liked. Now, and especially after my husband retires, we'll be there a lot more."
Vickie Bruce has taught a total of 32 years, most of those years at West Lincoln-Broadwell. Sorting through the material and deciding what to do with everything was the biggest chore as the school year and her teaching career came to an end. But it was all good, and she knows the new person will be just fine when they become one of the WL-B family.
[By MARLA BLAIR]
Previous articles on retiring teachers