She said that in the first day, there was little need to discuss what could be allowed or would have to be postponed or denied. She explained that once the primary information was put together, the finance committee would work on the budget, and at the next meeting, on March 26, it would be decided what requests could be granted.

She did, however, encourage fellow aldermen to ask questions, particularly when they noted a proposed budget figure differing greatly from the current budget.

Sewage and wastewater treatment

For the current budget year, the line for sewage and wastewater treatment was 60.02 percent expended on March 12. The budget for the year was $4,310,501, and recorded expenses have totaled $2,587,188.37.

According to Illinois state law, this program must be self-sufficient. Revenues and expenditures are considered by the council and included in the official budget document, but the money is technically kept separate from all other funds.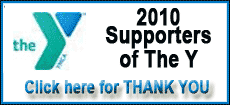 Historically, this program is the one that maintains a profitable status on the city books.
Bob Tackett, sewer and wastewater treatment manager, said the budget he is presenting to the council for the new fiscal year is approximately $400,000 less than the current budget.
He explained that last year a large sum of money was invested in the Singleton lift station switch-out project, which will not be needed this year.
He did note there is some finishing work to do on the lift station project, and he will need $25,000 to complete it.
Items he is looking to purchase include a new flusher truck at a cost of approximately $205,000. The company that sold the city the last flusher truck guaranteed a $107,000 trade-in, but Tackett said he would still go out for bid to see if he can get a better deal.
A major project Tackett intends to get done in the coming year is relining or total replacement of several of the city's old brick-lined manholes. He said replacing would be the best option and would cost approximately $13,000 each. The manholes could be relined and the cost would be only $3,000 each. Tackett is asking for a total of $58,000 for this project.
Tackett also named several equipment items that needed to be replaced this year, including a diesel trash pump, a new mower and a new all-terrain plant vehicle.
A large expense that needs to be taken care of this year is $80,000 for a replacement of the current non-potable water system.
Thus far the city has been able to do two of the required combined sewer overflow monitorings as required by the Illinois Environmental Protection Agency. Tackett said five more rain events would have to be sampled and tested, and he will need $45,000 to accomplish those this coming year.
On a bright note, Tackett said he was getting strong indications that electric power for the plant would be going down in cost. The city currently is purchasing electricity through Mid-America Energy, but the contract is up for renewal.
In an update on Tuesday night, Tackett said he was talking with a variety of suppliers, and at the moment Ameren was coming in with the lowest contract bid.
During discussion at the Saturday budget meeting, Mayor Keith Snyder asked about the plant vehicle. Tackett said the city owns a John Deere Gator. It is used off-road around the waste treatment plant to pull wagons or carts with equipment and supplies from location to location. He said the Gator was purchased used from another waste treatment facility eight years ago and the motor on it is shot.
Alderwoman Stacy Bacon asked if the flusher truck and the plant vehicle could be leased. Tackett said he has done that in the past and doesn't recommend it, but he would be happy to check into it for the city.
Snyder asked if Tackett had a projection of his revenues for the coming year. Tackett said he didn't have the information yet but would work on it.
It was also noted that this year there is a sewer increase of $1 per month on residential services.
Tackett said he adjusted the contract operations and maintenance line with a 3 percent increase, but Environmental Management Corp. would adjust it according to the current consumer price index, so it may come in less. Right now the figure is set at $1,302,950.
The contract provides oversight and maintenance to the treatment facility by EMC. Tackett is an employee of EMC contracted to the city, and his wages are paid by EMC out of that contract amount.
The sewer program does, however, assist in the payment of wages in the city clerk's office. Wages for Doris Anderson, sewer billing and collections clerk, and 50 percent of the wages of Susan Gehlbach, assistant city clerk, are paid by the sewer department.
City clerk
The current year budget for the city clerk's office totals $189,428 and as of March 12 was 79.10 percent expended.
When this budget year began, there were three full-time office staffers working at City Hall, plus Denise Martinek, city clerk.
Partway through the year, Brenda McCabe moved to the city police department, and two part-time employees were added to the staff.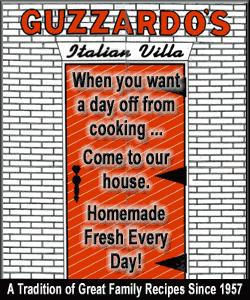 Going to part-time employees has saved the city some money this year, but Martinek said that at some point, she would like to go back to one full-time person.
She said the part-time people came in to perform specific duties, but their time was not allowing them to actually assist with the daily running of the office.
Going to a full-time position with wage and fringe is going to add to the bottom line of the budget, but other than that, Martinek's budget is going to change very little for next year.
Martinek said the budget had been exceeded in printing and publishing, dues and publications, and schools and conferences.
The clerk's budget covers city council expenses as well as the city clerk's office. Anderson said the schools and conferences line had been exceeded because last year nothing was added to the budget for the Illinois Municipal League Conference in Chicago, yet there were aldermen who attended this year.
The amount budgeted for this line had previously been $15,000, but for this year it was reduced to $4,400, with the actual expense being $6,880.94. She asked that the figure be placed back at $15,000.
As noted previously, the clerk's office is also supported by the city sewer department and has a separate budget for the sewer department.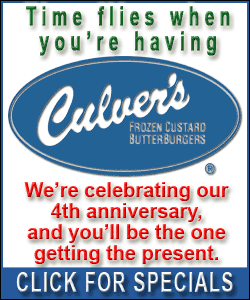 Martinek also noted that sometime within the next 12 months, the city may go to paper statements for the sewer department. She said postage costs will go up when that happens. Currently the postage line is at $10,000 but only 72.58 percent expended. Martinek said she'd like to leave it at $10,000.
She also requested that the $5,000 budgeted this year for capital expenses remain the same for the coming year. She said if the city does get to a paper statement on sewer bills, she'd like to purchase a folding machine at a cost of approximately $2,000.
Mayor's office
The current budget for the mayor's office is $30,550 and is 76.76 percent expended.
Snyder said much of his budget was not going to change. He is asking that his line for dues be increased from $400 to $775. He said he wanted the city to join the National Council of Shopping Centers as well as the American Planning Association.
The current budget amount for telephone, Internet and fax is set at $3,200. Snyder said the actual expense will run around $2,600 this year, so he'd like to drop his budget to that amount for the coming year.
He said the city is looking at doing some consolidation on cell phones for non-police personnel. If the city goes forward with this, the actual costs expended in that line may be less.
Snyder did have one budget-buster this year, the public relations line. He offered an accounting of the line, saying he would use the money for advertising with the football and basketball programs at the high school. He also paid for plaques and refreshments for the numerous departures from city government this year and that line covered grant-writing expenses for this year.
The current budget allows for $2,000 in that expense line, and Snyder asked that it be increased to $2,500.
Mayor throws out some thoughts
Snyder said that in addition to his budget, he wanted to throw a couple of things out there for the council to consider, if extra money could be found.
He noted the city police department has some serious space issues in their current location at the Logan County Safety Complex. He also noted it has been well established that there is a need to do something about the current fire department situation.
"Right now I have an architect doing some preliminary work, a base line assessment. But I think we should build in some dollars for some professional architectural fees," he said.
He also talked again this year about his hope of having a citywide cleanup. He said he'd like to see $20,000 that could be used for the fast-track demolition and a citywide cleanup. He said the city developed the demolition program in the last year but ran out of money to do anything with it, and it is needed. He also noted it would probably take at least $8,000 to do a citywide cleanup.
Accomplishing any of the items on the Snyder's "wish list" is something the city may be hard-pressed to do yet this year, but the council in general agreed that all were needed.
[By NILA SMITH]
Previous articles on 2011-12 budget