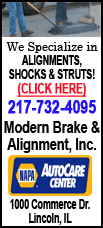 A bicycle and walking trail in Logan County has long been the dream of fitness enthusiasts and community-minded people. Recreation trails not only enhance quality of life for local populations and serve as an economic development factor attracting new businesses, but also, today's trails are bringing valued tourist dollars to a community.

Considerable trail interest has been demonstrated for about 20 years. Planning toward several trails for Lincoln, Atlanta, Elkhart, Chestnut, Mount Pulaski, Broadwell and Middletown has primarily been citizen-driven.

The first major movement was in 2007, when a group attained city and county approval to establish the Logan County portion of the Historic Route 66 Bike Trail. Ordinances were passed and a grant for signage attained, with Logan County being first in the state to mark the trail. The Chicago-to-St. Louis trail brings bicycle enthusiasts through Atlanta, Lincoln and Elkhart.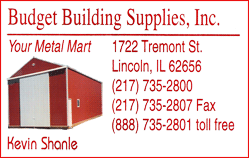 Now, planning and persistence may bring movement in establishing the county's first off-road walking and biking trail. Seeing how those types of trails are enjoyed in Springfield, Bloomington and Decatur, local businessman David Lanterman has spearheaded the effort for the same thing here.
This month, Lanterman and Darren Forgy of Prairie Engineers of Illinois came before the Logan County Board. They are seeking a grant that if received, would allow the start of construction of what would eventually become a 10-mile off-road trail.
While the trail would have strong local appeal, it also crosses the Route 66 Bike Trail, which Lanterman believes would hold additional attraction to those bicyclists as an off-road side trip.
Trail north
The long-range goal is to establish a trail from Lincoln to Union. Like bicycle trails elsewhere, this trail would also use an old interurban rail line for its base. Plans are to pursue each of three segments separately. The likely dividing lines would be where the trail meets Kickapoo Creek and Sugar Creek.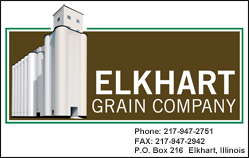 The first segment, being talked about now, would run from Adams School and north to Kickapoo Creek, creating an estimated two-mile trail.
Currently, a dirt path worn by recreation vehicles between Adams School and Kruger Road affords about a 1 1/4-mile scenic jaunt through a narrow band of woods.
The state would be requisitioned for the property it owns under Interstate 55. Then the trail would extend under I-55 to Kickapoo Creek.
Of the completed 10-mile trail to Union, Lanterman observed: "With a turnaround, that makes a nice product to offer."
There are a lot of processes and hoops to jump through to establish a trail. Last year, Lanterman and Lisa Kramer of Prairie Engineers went to the Lincoln City Council and the Logan County Board for a letter to be sent to the Illinois Department of Transportation to keep usable bridges open on the old rail line.
The state and county engineer Bret Aukamp examined the condition of the bridges.
This year a grant was found, and as part of the application process, the county was asked to be the sponsoring organization.
Costs
The $1 million grant being pursued is an 80-20 split. Private funds would support the 20 percent match, which Lanterman says is mostly in place already.
It is unknown how much the railroad or the state might ask for the properties they own. A few segments have been sold to private landowners, and those sections would need to be negotiated for sale or use as well. Also, there would be acquisition and other fees.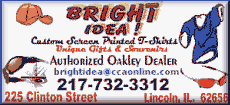 The estimated costs of a premium, three-lane trail would run about $500,000 per mile, but there are options that would lower the cost.
The grant money might not go far, but Lanterman feels it is a step in the right direction. He hopes that land use and extraneous costs can be kept to a minimum and more of the money can be spent on the trail.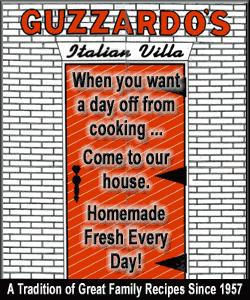 County accepts sponsorship, for now
When the request to be named sponsor on the grant came to the county board, finance chairman Chuck Ruben was the first to offer comment. He said the property would need to be accounted as county property. Also, there was concern that the trail would create liability issues.
However, insurance chairman Jan Schumacher checked with the county's insurance provider and learned that there would be no additional cost in insurance.
Board chairman Bob Farmer asked that the group form a 501(c)(3) to be the sponsor.
The board agreed in a 9-2 vote, with Ruben and Bob Farmer voting against, that Logan County would be the sponsoring agency for the grant. An amendment to clarify that the county would not be responsible for any appraisal costs passed with all 11 board members voting in favor. Terry Carlton was absent.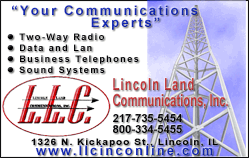 Who will help with the trail?
The bicycle group has been working with a number of entities, including the city of Lincoln, in the acquisition of the rail line. They are working with the Logan County Parks and Trails Foundation, the Lincoln Park District and lining up groups to help maintain the trail.
"There have been quite a few different community organizations that are interested and very excited about this project," Lanterman said.
The Lincoln Jaycees have expressed interest in helping with summer maintenance projects like trimming trees.
Lanterman summed up: "It's a great thing for your community. People from the community will be able to use it, and it's a good calling card for tourism. People travel from all over the country to do bike trails."
Regional planning commission to help county with trail planning
Following a steering committee recommendation, the Logan County Regional Planning Commission decided in March that a $14,000 IDOT grant for transportation planning would be best used for a whole-county bicycle and walking path plan. County engineer Bret Aukamp said that word of approval is expected any day.
Some of the other past and current "trailblazers" who have worked diligently for the project have been John Sutton, Dale Bassi and Bobbie Abbott. Officials who have actively pursued trail efforts include Lincoln Mayor Keith Snyder, county board members Bill Martin and Dave Hepler, and past planning commission director Phil Mahler.
[By JAN YOUNGQUIST]
Past related articles