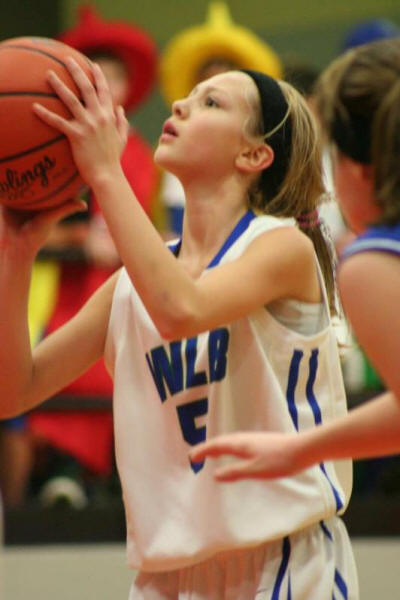 Kaelyn Froebe shoots and scores for the West Lincoln-Broadwell Lady Wolverines on Saturday.
Froebe led all scorers in a game against the Lady Hawks of Crescent City with 11 points.
In the next game, against the Timberwolves of Okaw Valley, Froebe once again led the scorers, as she had 15 points.
The entire Wolverine team was at their best on Saturday, and they were rewarded with a solid place in the state playoffs.
See more in the story below, as well as some more great photos.
Photo by Kent Froebe
(Click on photo for larger image.)