At the beginning of the meeting, Richard Sinks, a resident of Lincoln, took the podium to comment on the issue in front of the aldermen. He said he really had questions that he wanted clarified. Namely, what happens to folks who park an RV in front of their house for a day and night while packing it to go on a trip, or if needed, leave a trailer in the street for loading and unloading of cargo?

Sinks said that from what he had read and understood, there was to be no parking of trailers at all on city streets.

Mayor Keith Snyder said that was what the committee had stated in the motions that would come before the council for a vote later in the evening.

O'Donohue said the actual ordinance had not been fully drafted.

Sinks said he didn't understand the need for the added restriction when the city already had a 72-hour parking rule.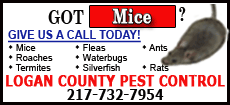 At the same time, Jeff Hoinacki said that as he understood it, the current ordinances didn't apply to RVs anyway, which O'Donohue said was correct.
Sinks said he still didn't understand the need for the ordinance, but he was planning on staying for the full meeting with the hopes of coming to understand it better.
Later in the evening, when O'Donohue made his motion, it was seconded by Alderwoman Jonie Tibbs. However, the discussion that ensued made it quite clear that the aldermen, on the whole, were not yet ready to go forward with what constitutes a drastic a change in the ordinance.
O'Donohue said the ordinance would prohibit all street-side parking of trailers, except for the time needed to load and unload cargo. It also allows that the city building and safety officer would be given the latitude to make exceptions under certain conditions.
The first question that came up was from Marty Neitzel, who wanted to know if there would be a time limit on how long a trailer could be parked for loading and unloading. Buzz Busby commented that he thought it would be too difficult to enforce a time limit and that it shouldn't even be discussed.
David Wilmert has been an opponent of making any kind of change to the ordinance, as has Stacy Bacon. Wilmert told the council he was very much opposed to changing the 72-hour rule that exists currently. He said that doing an ordinance that included banning "with exceptions" wasn't the way to go. He said there was no need to change the current ordinance, but rather the real need was to put some teeth in the enforcement of it.
Wilmert also noted that regardless of what the ordinance says, there are always going to be certain ones who abuse it. He said widening the net to target those who don't abuse it was counterproductive.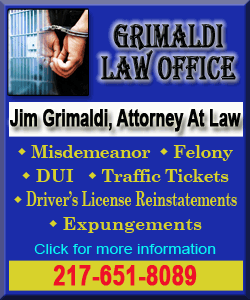 Bacon immediately agreed with Wilmert, saying the changes proposed were ridiculous.
However, David Armbrust had a different opinion. He said that for a long time the 72-hour limit has not been obeyed. He said as he saw it, the only solution was to ban all parking all the time. He added that it could be drawn up so that if a person needed to park a trailer in front of their home, he or she could apply for a permit for it.
Melody Anderson agreed with Armbrust and added that the 72-hour rule has been in effect, and it has been proven that it doesn't work. She said when people go out and move the trailer a foot and get to start over on the 72-hour clock, that is not working. She also noted the police department shouldn't have to deal with figuring out how long a trailer has been there and whether or not it has been moved.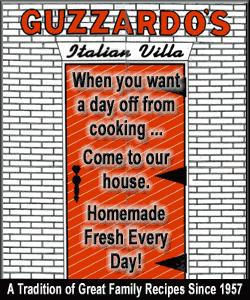 Wilmert agreed that compliance with the law is an issue, but he felt what the city was doing was going to add to the police department's work burden.
O'Donohue said he didn't see it as adding to their burden. He saw it rather as giving the police department a clear directive on the issue.
Bacon countered that the police already had a directive with the 72-hour rule and that she felt they had better things to do than to deal with illegally parked trailers.
At one point, Sinks stood to speak again but was told that he would not be able to. The time of public participation had passed, and now it was a council discussion. Sinks countered that even though he did speak earlier, he didn't know what to address because he had not yet heard what the council had to say. Now that he had, he wanted to offer more comments. Sinks was still told that would not be possible.
As the discussions started to wind down, O'Donohue said he would like to have heard from police Chief Ken Greenslate. However, Greenslate was absent for the evening and Mike Geriets, the assistant chief, was there in his place. Geriets said he would not speak for the chief on the matter and had not been personally involved in any of the discussions, so he was hesitant to offer an opinion. He did, however, say that the police department would work to enforce whatever ordinance the city approved. He also noted that regardless of the rule, there will always be people out there who try to push the envelope.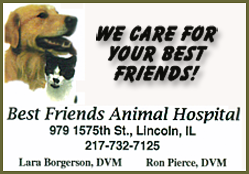 In the end, it was Hoinacki who said he felt the issue needed to go back to committee again. He said he understood that the majority of the committee, of which he is a member, agreed to this change. However, he wasn't one of them, and he felt the issue still needed to be hashed out in greater detail.
Neitzel agreed with him.
Right before the vote, Tibbs said she would vote for the new ordinance, based on safety. She noted there have been accidents involving parked trailers, and she noted one in particular where a car ran up over a trailer and there were injuries.
When it came to a vote, Tibbs was the first name to be called because she had offered the second. She voted yes as promised. The other nine aldermen, including O'Donohue, voted no and the motion to draft a new ordinance failed.
O'Donohue had a second recommendation from the committee for a new ordinance concerning parking of trailers and boats on private property. When the first motion failed miserably, Snyder asked if O'Donohue wanted to remove the second motion from the agenda, and he said he certainly did.
The second recommendation would have outlined a new ordinance allowing the parking of boats and trailers on a designated all-weather surface on private property.
When the motion to remove the item from the agenda came to a vote, eight aldermen agreed to remove it and Wilmert and Bacon voted no.
O'Donohue said discussion of this matter would continue at a later date but not in the ordinance committee. He noted he had tried that and it didn't work, so the next time it will be brought up in a meeting of the committee of the whole.
[By NILA SMITH]
Past related articles