CLASSIFIED ADS
---
---
Three book cases for sale; purchased at Stahl\\\'s; excellent condition. Top shelf of each can be illuminated. Color is brown. Size of each is 75 1/4 inches high; 30 1/4 inches wide; 20 inches depth. Two of the bookcases have 3 shelves with 2 shelves of storage beneath. One has 5 shelves. Will sell all three together for $300. Call 648-5566; leave message please.

Send a link to a friend
---
Very gently used books, new and older releases.
Wide variety of authors including Danielle Steel, Nicholas Sparks, Fern Michaels, Debbie Macomber, Nora Roberts and many more.
Also have E.L. James "Fifty Shades" Series:
Fifty Shades of Grey
Fifty Shades Darker
Fifty Shades Freed
Reasonably Priced
Call 217-735-5785

Send a link to a friend
---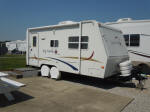 For Sale by Owner
2005 Jayco 19H
Jay Feather EXP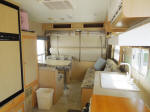 19 ft., fiberglass sides, newer roof, A/C, furnace, full bath, sleeps 7, full & queen size beds, double sink, refrigerator/freezer, microwave with exhaust fan, stove top & oven, sofa, dinette, AM/FM/CD player with clock, max air vents, awning, outside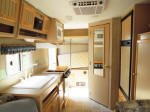 shower and grill. Towing equipment, wheel covers, and trailer cover available.
$8995
call (217) 737-7418 or (217)737-8270

Send a link to a friend
---
Just arrived!
4th of July party items!!! More bang for your buck!
Also: patio furniture, swings,
grills, lawn carts & sprayers
Like new and antique furniture; tables & chairs, sofas, beds, desks, rockers, dressers, end tables, curio and china cabinets, oak showcase, book cases, TVs and TV stands, refrigerators, washers, dryers, lamps, pictures, Jeff Gordon-NASCAR, Pillsbury Dough Boy, John Deere, Coca Cola, Harley Davidson, Elvis and the Beatles memorabilia, Precious Moments, Revere Ware cookware, tools, metal collector signs, tractor books, caps, CDs, dolls, games & toys and misc. gift items. Items change daily.
Country Boys Store
1228 Woodlawn Road
Lincoln IL 62656

Send a link to a friend
---
For sale: Used washers, dryers and ranges. Six-month warranty. McEntire Appliance, 403 Broadway, Lincoln, 732-4874.

Send a link to a friend
---
---