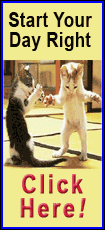 Tuesday is the last opportunity the board has to set the salaries for the four-year terms of the circuit clerk and coroner's positions, which will be decided on the November ballot.

The current candidates, Mary Kelley and Bob Thomas, both incumbents with years of experience, were present for the meeting.

The salaries must be set 180 days before the election. Both the fiscal year and new terms begin on Dec. 1.

Eleven members were present, with Bill Martin absent.

The finance committee recommended raises that would bring the salaries up to what they should be based on what other counties are paying those positions.

Salary adjustment for circuit clerk position

The current salary for the circuit clerk is $53,000. The committee's motion was to increase this salary $1,750 annually for fiscal 2013, 2014, 2015 and 2016.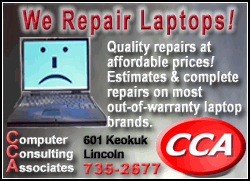 Salary adjustment for coroner position
The current salary for the coroner is $24,650. The committee motion was to increase this salary by $750 annually for each of the four years.
Andy Anderson launched discussion with several issues. His first point was that the board just voted for nonunion employees to pay $50 a month for their health insurance because the county couldn't afford it, "and now we're talking salary increases [for elected officials]!"
"There's other things that I would want to see before I'd vote for this," Anderson said. "I'd need to be assured that every nonunion employee got their 3 percent raise."
Thirdly, Anderson addressed the proposed salary increase for Bob Thomas (the coroner's position), which was to be $750 for the year. "If that's the case, what other counties are paying, he's way underpaid," Anderson said. He said that looking at the number of calls that other county coroners make, Thomas makes twice that number. And, if his salary were to be brought up to others in his field, we're going to see a huge increase. Effingham is the only one that's even close, and that's another $5,000 a year than he's making. The next one up makes about the same number of calls, about 220 a year, and gets a $41,000 salary to Thomas' $24,000.
Kevin Bateman said he agreed with everything Anderson had just said, particularly that nonunion employees need to get their 3 percent pay raise. "I agree they (the officials) deserve the money they're asking for, but so do the people that work in their departments. I'm going to vote no. The only reason is that everyone deserves a raise. It has nothing to do with that the people asking for it don't deserve it. It's that there has to be a fair value across the board."
He added that for officials, their job is guaranteed for four years. The people working for them, "a nonunion employee, is not."

That was the first five minutes of discussion on the subject. Debate continued intensely, primarily around the same subjects of insurance and pay raises for nonunion employees, as well as budget issues, for another 40 minutes. During this time there was also a closer review at how the coroner's salary fell so low and out of line.
Coroner's salary
Prior to Thomas there had been two funeral directors in the coroner position: Ed Barry for eight years and Chuck Fricke for four years. They took no raises. The salary was stagnant 12 years.
Additionally, in the two terms he has served, Thomas has had to cut deputy coroners from six to two. He now covers more hours himself, and his wife, Penny, helps out. He keeps regular office hours during the week and is on call 24 hours a day, five days a week.
Thomas said he limits his travel on those days he's on duty, not even going shopping with his wife, in order to stay in proximity to the area. This is to be available to get to a scene quickly. If there is a death, such as on the highway, no one can do anything until the coroner gets there, which holds up any on-scene activity for law enforcement, fire departments and paramedics -- everyone who is there.
As a firefighter, Anderson vouched for the quality of work and dedication he has witnessed Thomas provide.
Thomas was also commended by Ruben and by Terry Carlton, who had firsthand experience, for his efforts in preparing information and the handling of families in the event of an unanticipated death.
Vice chairman David Hepler asked if he would run for office again. Thomas responded, "I would try to serve after this next one."
This month the board was informed by the state's attorney's office that the current second assistant, Andrew Affrunti, has accepted another position. First assistant Jonathan Wright came to the board a couple of months ago but was declined additional funds that might have kept Affrunti from having to leave his Logan County post.
This month the finance committee had approved a request for up to $15,000 for the state's attorney's office to hire a replacement, but the request was withdrawn before the board met.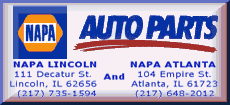 As discussions wound down, Ruben explained several things for the board.
Nonunion employee raises
Addressing Anderson and Bateman's stance that they would not approve the officials' pay raises unless nonunion pay raises were guaranteed, Ruben said: "The board does not control pay raises for nonunion employees. The board can approve budgets for departments with pay raises in them. But, the officials hire and manage their employees, including who gets raises and how much. It is up to every department head how that money is spent once it is approved."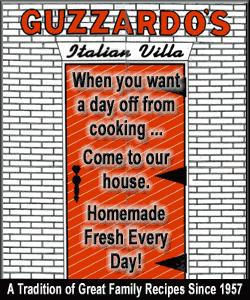 While the board can and did approve department budgets for 3 percent raises for each employee, it is at the discretion of each officeholder how that money is spent, Ruben said. He illustrated that the official runs his or her department as they see fit. If they want to take a part-time employee and bring that person to full time and not give others in the department raises, they can do that. He added that it needs to be that way for them to act as bosses.
Circuit Clerk Mary Kelley recalled that the departments did first get the 3 percent requested for pay raises, but then their budgets were cut an additional 2 percent, "so that (employee raises) wasn't even a probability."
Four-year salaries must be set now
Ruben explained that the salaries for elected officials are set for the four-year term of the position. It is for the office, not for a person. That salary cannot be changed until the next four years.
Those salaries must be set six months prior to the election. So the board must set something this month. To begin, they would need to pass the motion out of committee that evening for it to go to the reconvened session, where, for those who disagree, an amendment could be made and passed.
Ruben said the 15 percent cuts to department budgets for the last two years have led to some personnel reduction. Mostly this was achieved by not hiring replacements or by not hiring additional personnel as workloads increased. He said all the department heads are doing more of that work.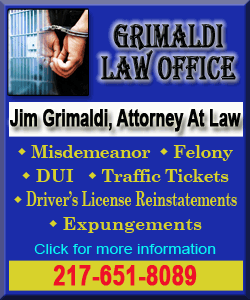 Ruben called on Kelley, who confirmed that in her department the workload on the criminal level has increased. "It always will, unfortunately," she said. "I've worked in that office for 34 years and we never have a slow period, and things are constantly changing."
Hepler recalled that in trying to bring the county engineer salary up to where it should be, the board recently made the decision to increase that salary substantially. "We looked at it not so much as, 'What do we pay for it?' but 'What it would cost us if we would lose one of our officials, such as Bret Aukamp, or Sally (Litterly) or Mary Kelley?'" he said.
Verbal straw vote on salary adjustment for circuit clerk
Main motion: Circuit clerk's current salary is $53,000 with increases of $1,750 annually.
Prior to voting on the main motion was an amendment that Bateman brought forth, proposing half the amount of the increase to $875 per year. At the vote, presiding vice chairman Hepler said it sounded like it could pass.
When the main motion was brought to a vote, it was more difficult to discern which way the vote landed. Hepler first deemed it failed. Ruben offered a reminder that the motion was needed to pass, and disagreement could be settled in the amendment process on Tuesday night. Hepler changed his opinion, saying he thought the motion passed.
Salary adjustment for coroner
Coroner's current salary is $24,650, with main motion proposing an increase of $750 annually.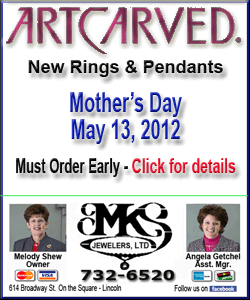 The board approved amending to $1,500 increase per year, with only a couple of votes heard not in favor.
When the main motion was brought forward, many "ayes" were heard. There was a long pause and no sound following the call for any opposition. Hearing none, Hepler declared that it appeared it would pass as well.
Ruben was happy with that result. "See, finally it did what it should do," he said, and everyone chuckled.
Ruben said the recent audit return allows some consideration for these raises. However, what it means in the future is that the officials will have to do more with fewer people.
Four-year terms for elected officials are staggered for re-election every two years. The county clerk and recorder, treasurer, and sheriff were elected two years ago, and those salaries were set then.
By state statute, salaries for each of those positions must be established 180 days prior to the November election.
The state of Illinois set up the regulating statute that the board sets salaries by position for the full four-year term of each elected official to protect officials from favoritism or discrimination by board members.
The fiscal year, new terms and salaries would begin on Dec. 1.
[By JAN YOUNGQUIST]
Past related article